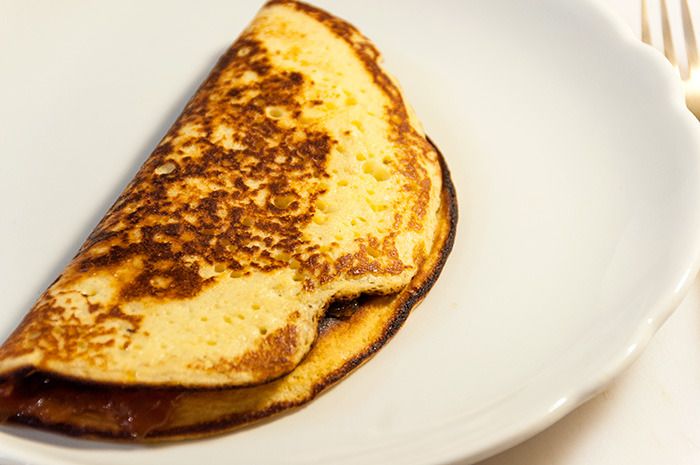 Who would invent such a thing? My sixteen year-old self, that's who, and I don't care who invented it before me or at the same time I did or after. It's one of my first real successes and it staved teenage starvation more than a few times. But that was based on pancake mix and this was tossed together from scratch, no measuring, just guessing and it worked out excellently. I don't know why I dismissed this for decades.
* One egg, mine are jumbo and that changes things.
* Milk to loosen up the egg
* Few tablespoons sifted flour
* Approx 1/2 teaspoon baking powder
* Approx 1/2 tablespoon sugar
* Approx 1/4 teaspoon salt
* Approx 1/2 teaspoon vanilla
Too thick. Added more milk.
Apricot preserves. Previously I used raspberry and strawberry.