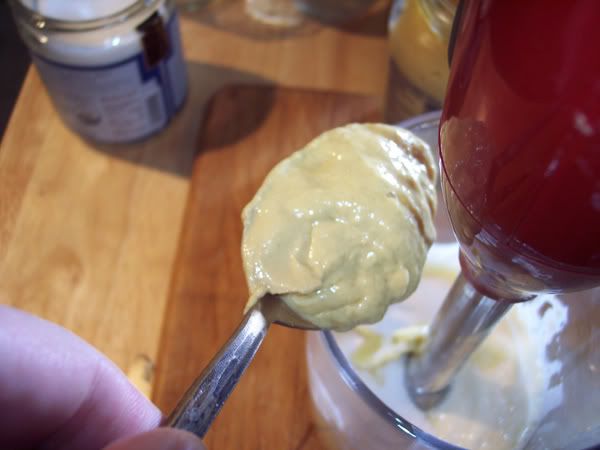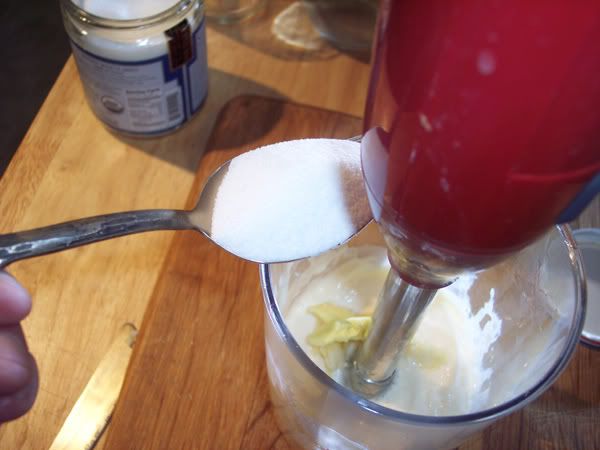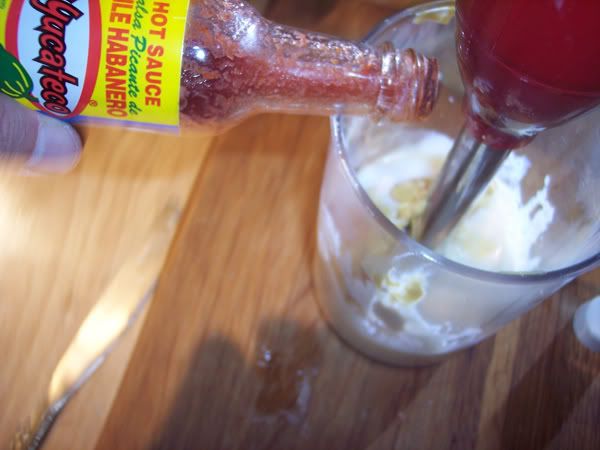 Do I have to say it?  Plus salt and pepper, of course. 

Aioli is just mayonnaise with garlic added. So BFD on aioli. The thing is, aioli can be enhanced pretty much any way imaginable. My imagination invariably takes me to ginger, which some people don't much care for, and those people are to be shunned for being so persnikety, and it also takes me to going overboard with the mustard, because I make a habit of mixing the two anyway so I might as well put them together right here. For the purpose of the shrimp and bacon sandwich, it seemed something hot and something sweet would be in order, for major tongue happiness. So this batch of aioli is totally glorified. This process is probably shown better in video form. Come to think of it, there already are plenty of videos on how to make mayonnaise, but there isn't anything like this.
This hand-made aioli is 10⁴ superior  to anything you can buy, and it has 10⁴ applications,
OK fine!
Maybe only 10³ X 5 applications, but that's still a lot. That's why it's sooooo worth the trouble of making. I could eat it straight out of the dish. Plus it's fun!