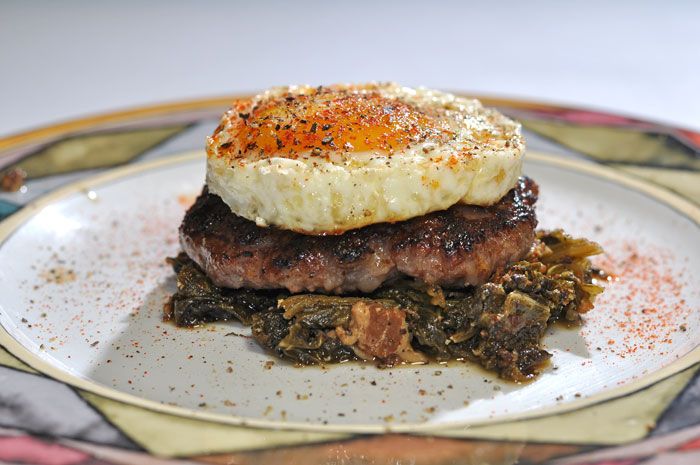 The egg was fried in a biscuit ring to corral its wayward wanderings. The bratwurst is sliced and freed of its restrictive casing whereupon it breathed the sweet air of liberty and then promptly and with calculated cruelty it was smashed into a disc and by doing so the brat was forfeited its wurst.
The greens were pressure cooked
a few days ago, chilled, and a portion reheated.