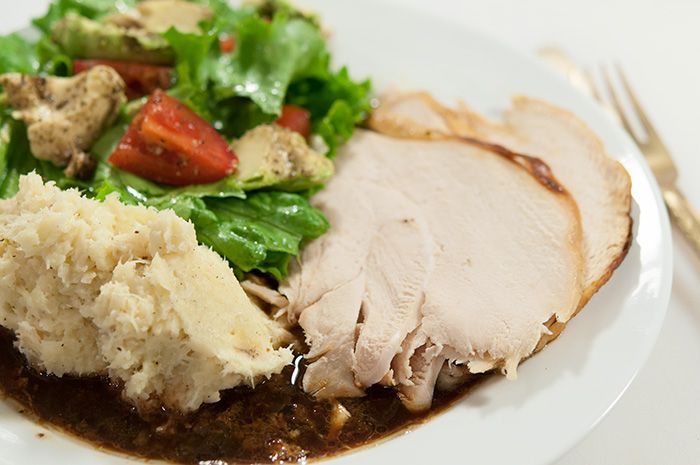 The dinner includes homemade cranberry sauce but I forgot about that when photographing.
The dressing is good olive oil first then sprinkled with rice vinegar. It is very light.
Gravy is au jus from baking the turkey. It contains buttermilk and pan drippings and water. Plus salt and pepper from the surface of the turkey. It is quite delicious, a marked improvement over thickened gravy.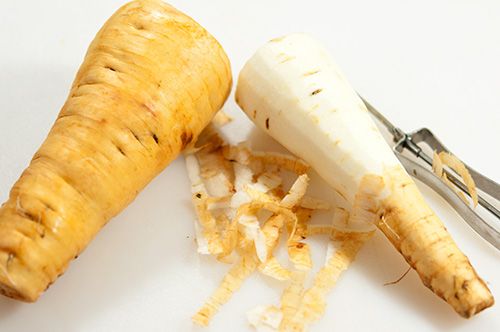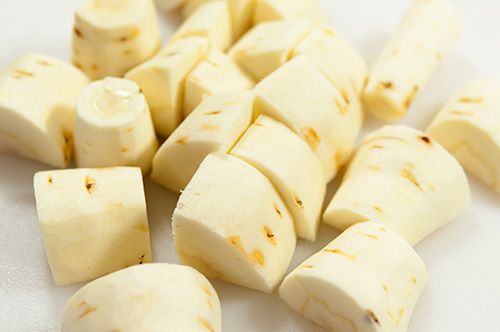 Parsnips prepared the same as mashed potatoes with butter and cream. Reaching for the salt I noticed powdered mustard and went for that too.
Parsnips are very easy to peel and they float as they cook in water, so, lighter than other hard vegetables. They also seem more watery than potatoes. These were dehydrated in the same pot over heat as potatoes are dried out before adding butter and cream. They can combine with potatoes or carrots or squash for variety. They can be sweetened with brown sugar or maple syrup and such or go the other way and enhanced with savory elements, garlic, onion, and spices. They are more fibrous than all of the rest. I recommend them for a nice change of pace.