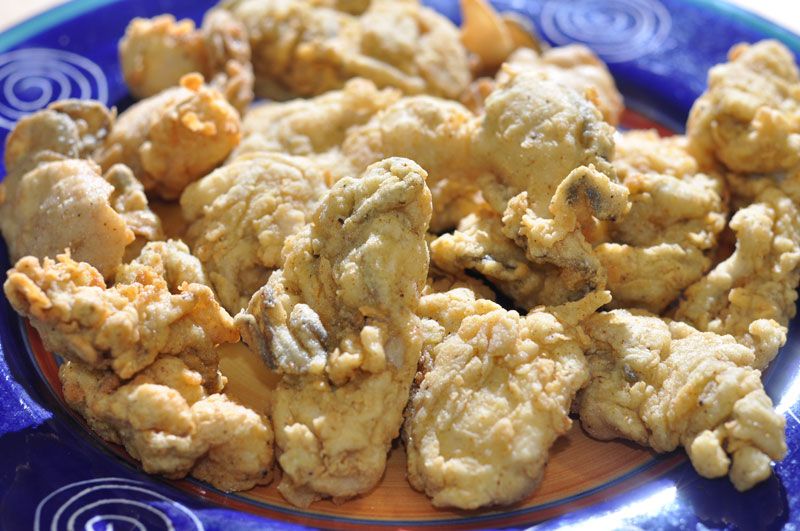 Man, oh, man, I am totally over shucking these things. What a tremendous pain in the butt. The batteries on my cordless drill are drained. So I used a Dremel, and ewww Lordy does that oyster shell powder ever stank! Screams like a banshee too. But it does work. Makes a little hole to wedge in a flat-headed screwdriver.
Is that a cop out?
I need oyster shucking lessons.
Made a dredge with AP flour, masa (tortilla cornmeal treated with lye) S/P, cayenne powder, garlic powder, prepared Vindaloo curry. Doesn't that sound wonderful?
Made a drench with an egg and 2% milk.
Dusted with the dredge, knocked off the excess, drenched, shook off the excess, re-dredged, tumbled off the excess. Dumped in batches into 350˚/180˚C vegetable oil. Drained on kitchen paper.
Originally I started this with my own aioli but with the first two bites I go, "This aioli is crap!" They didn't go together well. So I dug out a bottle of El Yucateco habanero sauce. It looks just like that famous Tabasco sauce from Louisiana, except this is a LOT hotter.