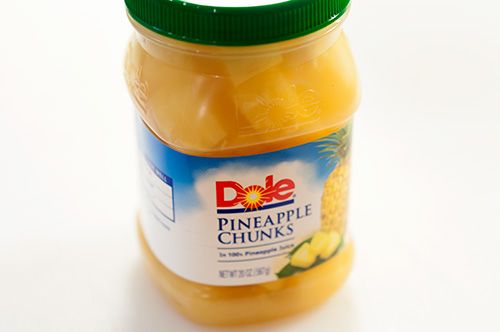 I had a fresh pineapple sitting out on the counter but I put it in a plastic bag and neglected it for two days. When I went for it the whole pineapple was covered with white fuzz so I threw it out. By then the idea lodged and I could not wait so I went across the street to the little bodega looking for tinned pineapple and found this. It's better than tinned, but not as good as fresh pineapple would be. Plus fresh would be in the form of a disc and that is much better to handle. So I crushed it to make it more manageable.
Fresh pineapple is the way to go with a thing like this. It makes a world of difference.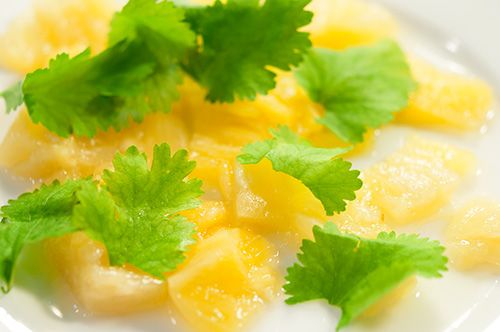 I was impressed the bodega carried cream cheese too.