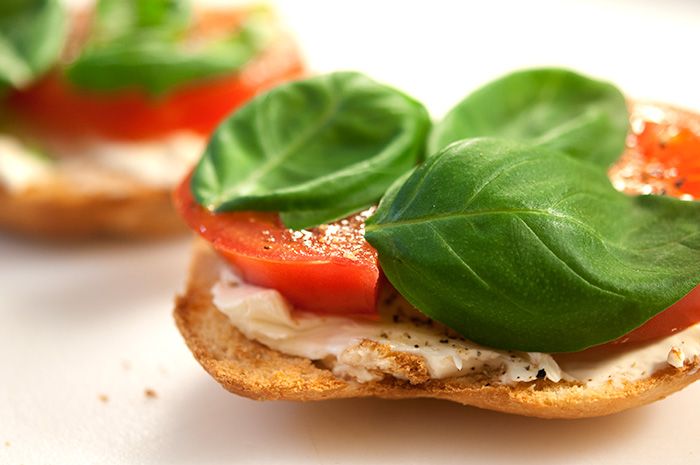 Homemade hamburger bun made earlier. Not used for one of two hamburgers, so, toasted here.
Regular bland Philadelphia cream cheese instead of butter. Maybe goat cheese would be better.
I do not know what to do about tomatoes this time of year. They sure are pretty but utterly banal, nearly mealy. They contribute nothing.
Earlier I put old hard dried raisins in a pot of beans with Swiss chard. The liquid revived the raisins that I almost threw away. I'm thinking sun-dried tomatoes can be similarly revived, and perhaps chopped up and used as substitute with more flavor than sad tasteless hothouse tomatoes. I do not care so much for tinned tomatoes. They are okay for soups and stews when added near the end so that they do not dissolve completely. I don't know. It's a problem.
The basil is from the Aerogarden that is only just started. All the plants are quite young, the mint slowest of all to start. But basil grows faster than anything else. Two stalks came up and now both have already been trimmed to encourage them to bush out and to allow the rest of the plants time to catch up. The light is still at its lowest position for the benefit of the slower growing plants. The Aerogarden is coming along nicely.