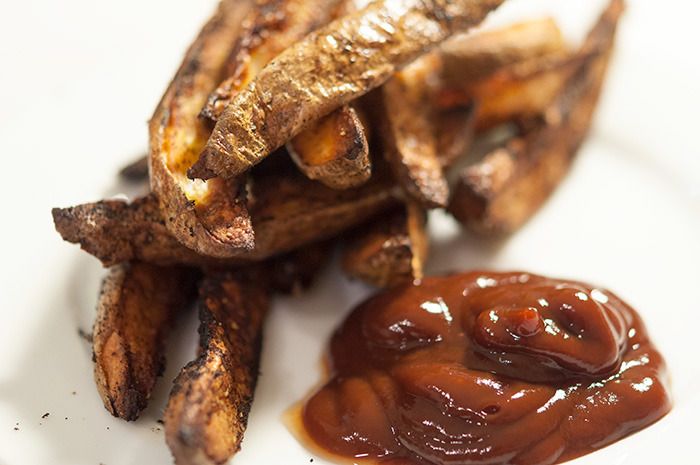 The potatoes are still connected at the other end. The nearly complete slices are intended to dehydrate the potato as much as possible while microwaving. They are the initial slices for French fries.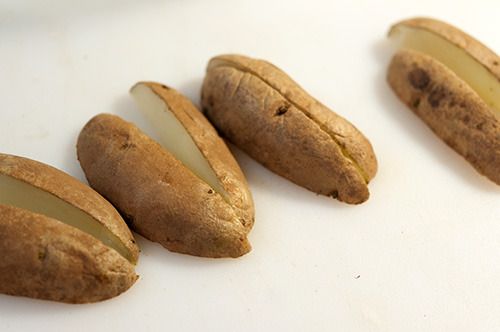 The slices are completed after microwaving, The quarters sliced further, seasoned and oiled.
Baked at high temperature until crisp.