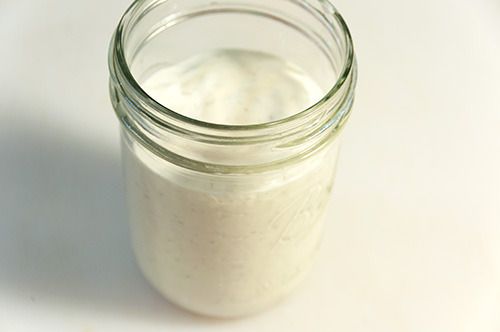 This approach adds bleu cheese crumbles to mayonnaise and thinned with milk.
It's possible to complicate matters with buttermilk and sour cream, garlic powder, vinegar and sugar for increased sweet/sour, black pepper, salt, regular cream, but this simple approach doesn't do any of that.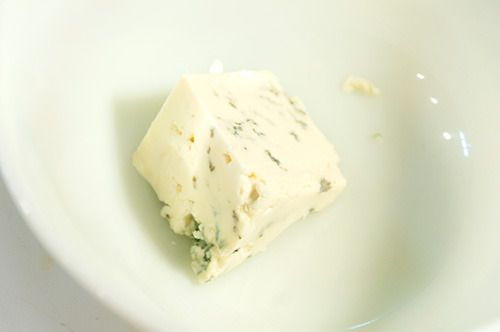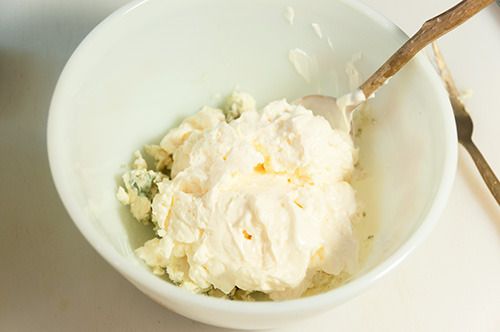 Dill for the heck of it.