Tony's Market had hickory bacon for 40% off today so I bought three pounds. I also bought heirloom tomatoes. At checkout the clerk said, "Oh, tomatoes and bacon, they're made for each other, aren't they." In declarative, not interrogative. I didn't think of that. I said, "What a great idea. That's lunch sorted." He responded, "All you need is lettuce and good bread."
I do not have bread. And I never buy sliced bread. It's a crime against nature. The nature of bread.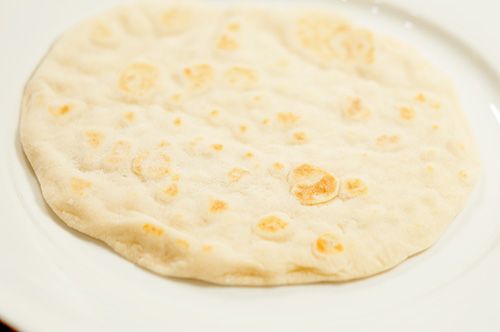 There is nothing like this bread. It is unbelievably tender right out of the pan. It is too difficult to slice laterally without tearing it up. Basically a fast thick tortilla.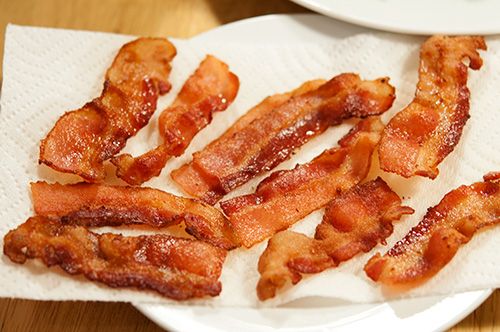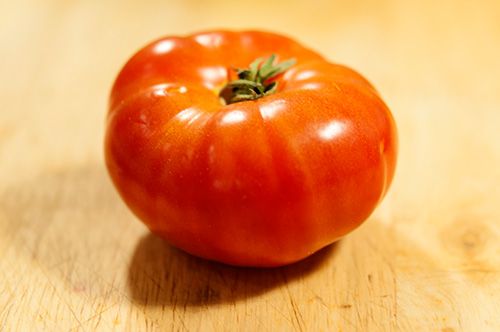 It is late fall here, past peak time for fresh farm tomatoes. These heirlooms fill the gap between those and hothouse tomatoes with their characteristic absence of flavor.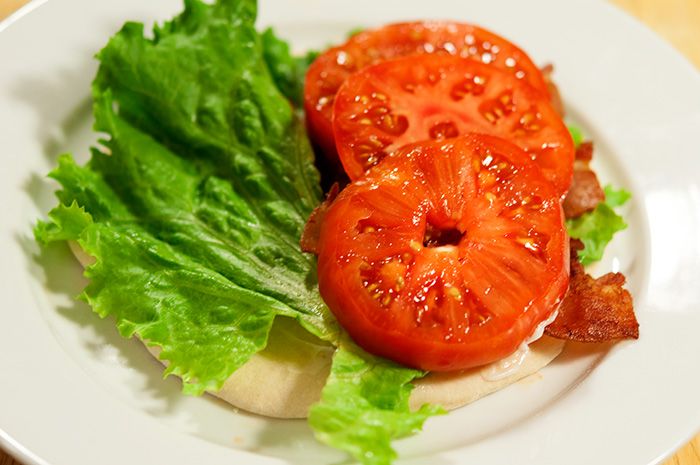 The second sandwich is folded as a taco. No more messing around slicing the disc. It's all good.