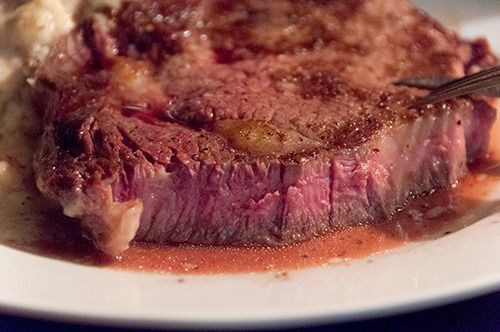 Is life fantastic or what?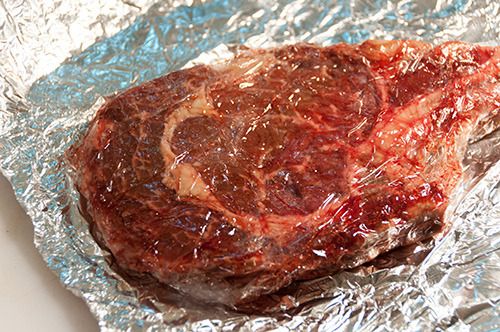 Fried in a regular pan so that it sticks somewhat and leaves behind stuck on mess that is worsened a bit with roux and all lifted off with liquid for a scant half cup of gravy.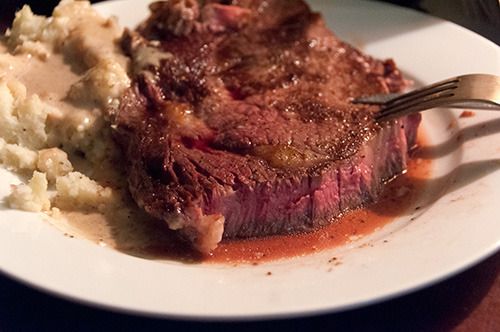 This went fast, 1.5 minutes first side and 45 seconds the second side then 4 or so minutes in the oven. The pan that I'm using has a plastic handle. The oven is low at 300℉.
If I owned a torch then I would use to sear the fat around the edges for perfection all around, as it is I don't care so much for the lesser cooked fat and that is trimmed off as I go realizing the whole time it is wasted inefficiently and unacceptably. Dogs would love these scraps and bones.