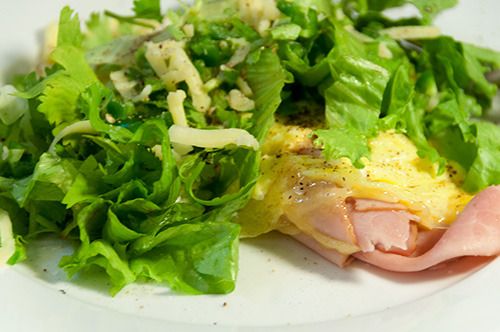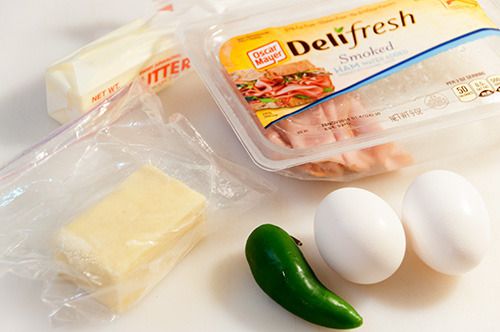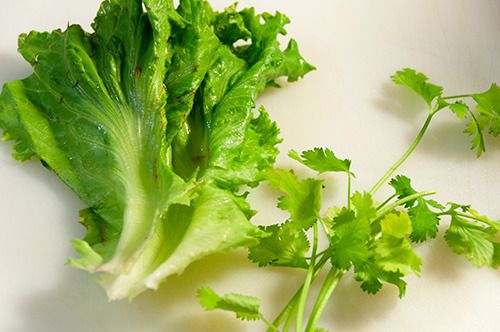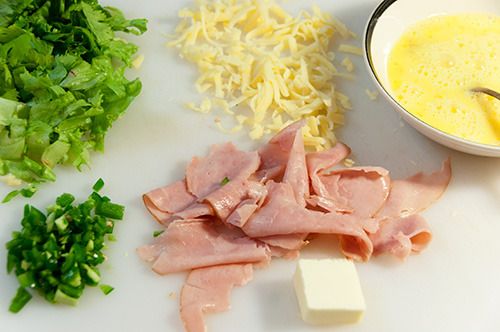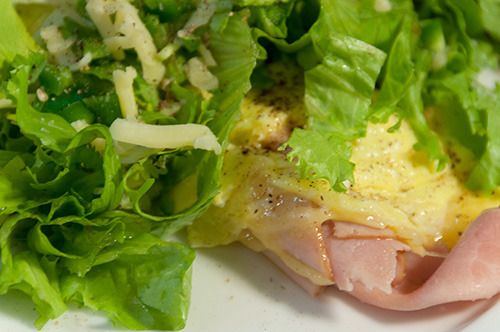 The guy on daytime t.v. said his favorite place is in NY where he likes to go in and get a light fluffy cheddar cheese omelet with ham and jalapeño, my own favorite omelet, and I'm at home watching and I go, "You mean like this."
Usually two jumbo eggs or three regular eggs for more piled up fluffiness but my eyes are bigger than my stomach and there is always too much to finish.
Even better with Robusto cheese that tastes like aged gouda except a lot more flavorful for two powerful flavors fighting it out in your mouth. This is an excellent omelet and it should have its own name, like Cheddar Jalapeño or something that clever.