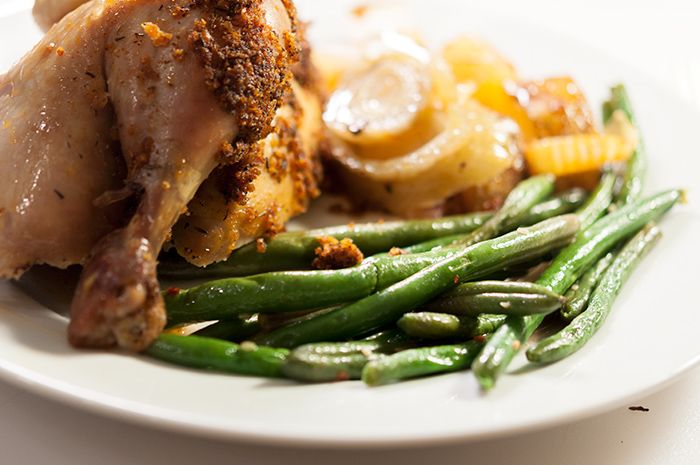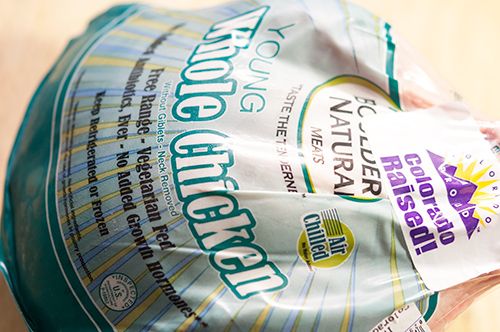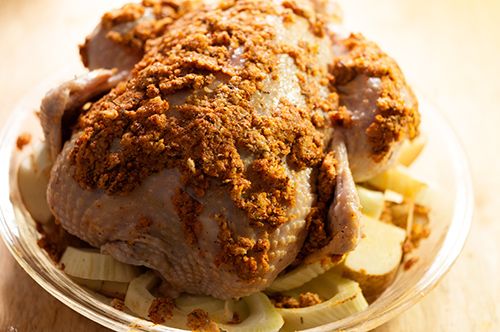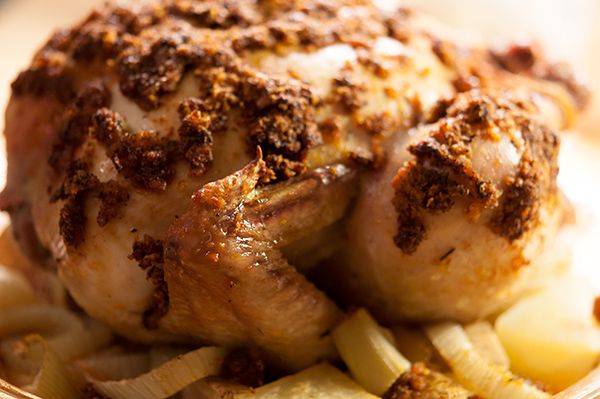 Baked in a pie dish on a pizza stone under a large upturned bisque bowl that I use sometimes for bread to create a small tight clay oven within the stove's oven.
The chicken is sitting on top of potato and sliced fennel rolled in lemon. A cut lemon is inside the cavity. The butter has garlic and ginger and chile breadcrumbs.
Next time I do this, if I do, then I will rub the brined chicken with flavored butter and drizzle breadcrumbs onto it the butter or oil so they stick more evenly rather than mixing the dry breadcrumbs into the butter. It globbed in patches and failed to apply evenly.