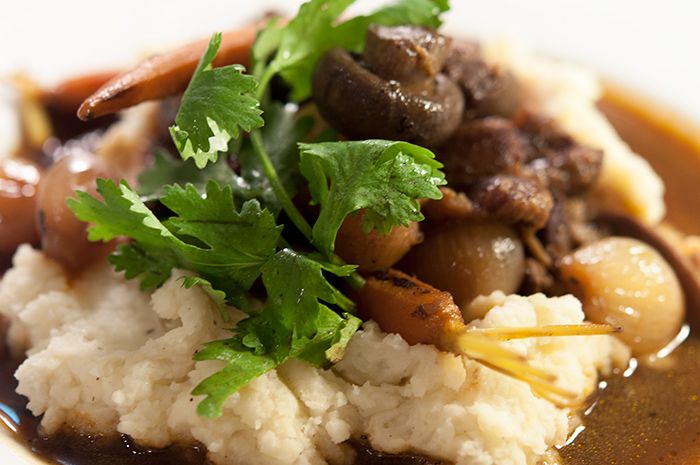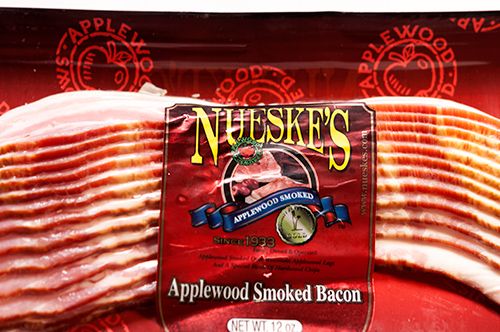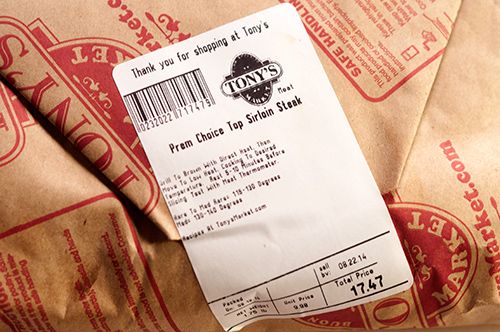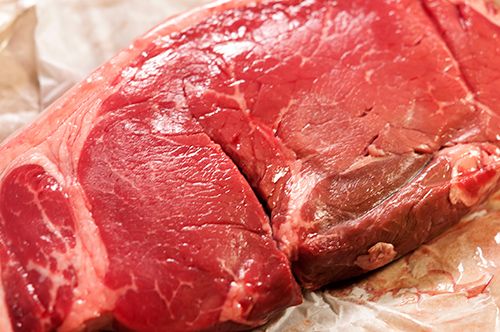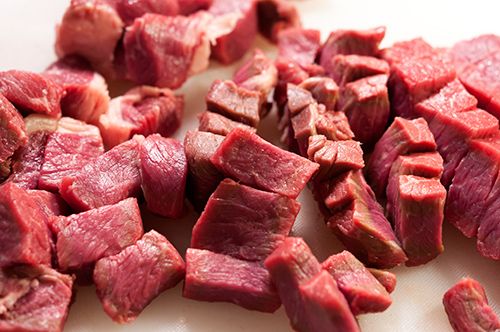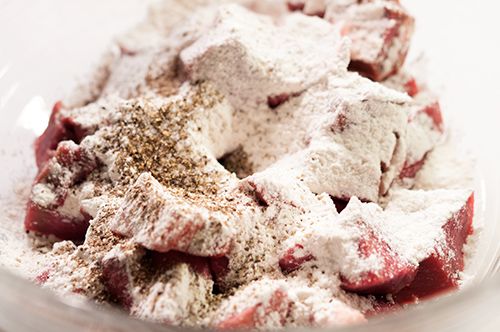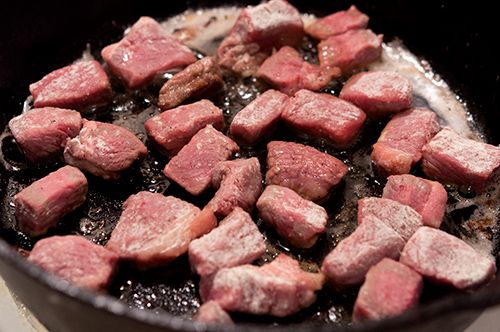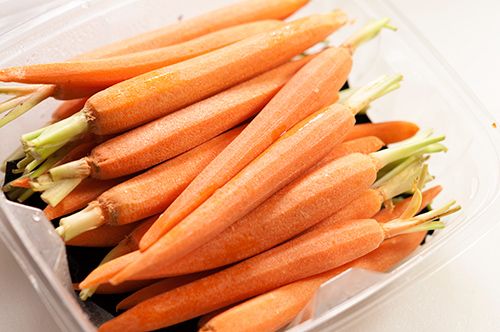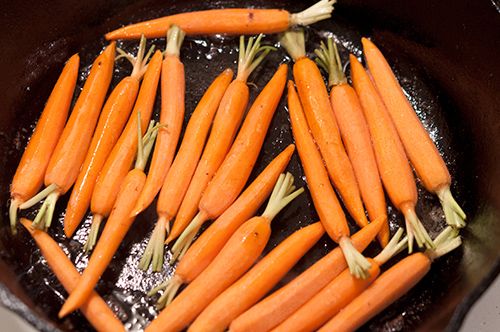 The onions are also seared but I am not showing that.
The pan deglazed with cognac and beef broth. I used Tony's frozen beef broth made at their store, not tinned, as recipes show. My second choice would be broth in a carton.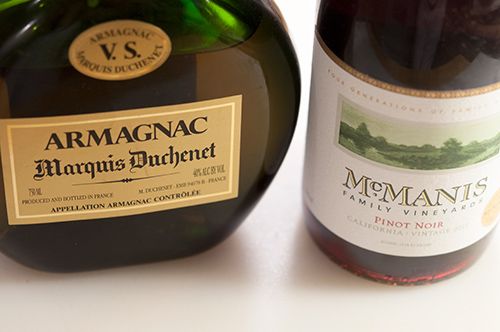 I hesitated buying these dried porcini mushroom, but you know what? They're not bad at all once they soak up all that wine and beef broth.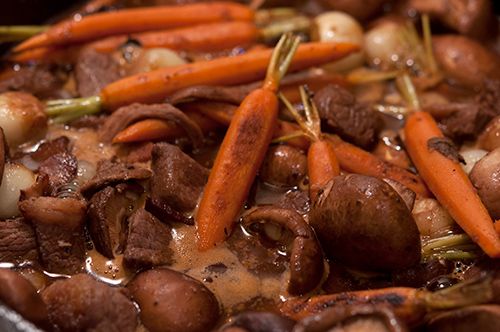 Almost everything is seared before being stewed. ↑
It doesn't change that much after an hour and a half at low temperature. ↓