Oven preheated to 375℉.
1 + 1/2 Cup flour
1/3 stick of butter shredded as cheese
the same amount of shredded hard cheese
salt
sugar to feed yeast
1 teaspoon dry yeast
About 3/4 cup water for stiff dough.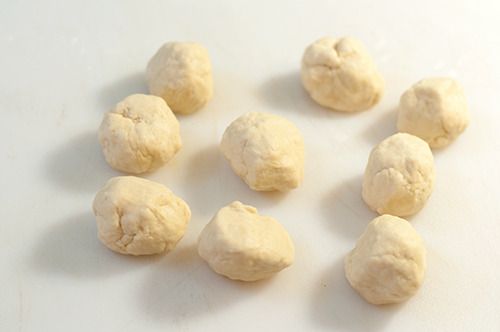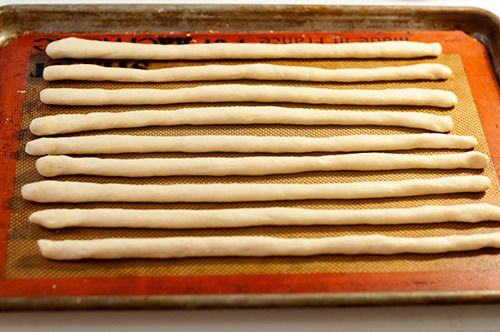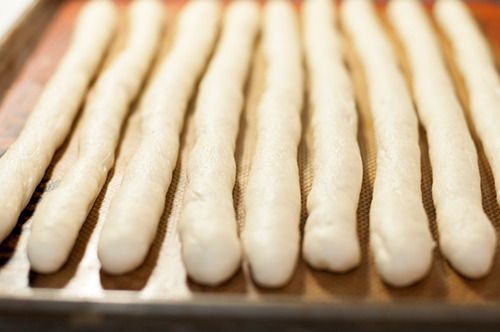 Bake 20 minutes turning tray halfway.
Cut off heat. leave tray in oven to dry out as they cool down. It's not bread. It's more akin to cracker. The objective is to have them become dry and delightful but not stale.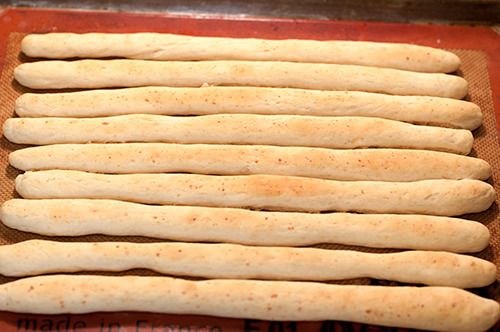 These are perfect. Perfectly dry, perfectly light.
Status: Win. Fancy restaurant-worthy. Amaze your friends with your posh dietary habits by this one simple trick.