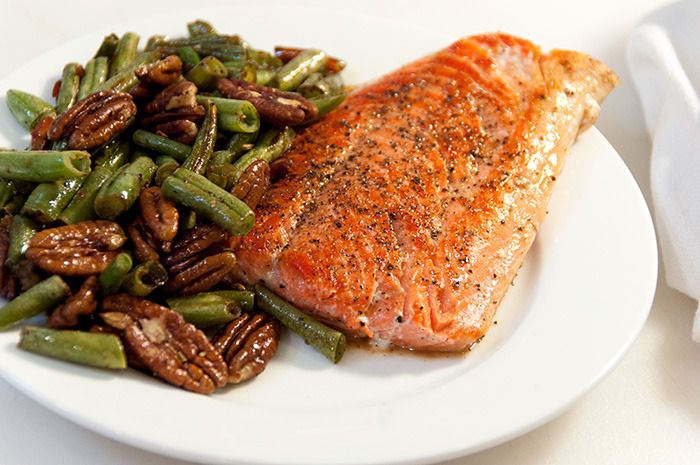 I don't know why I put this off so long. A year in the freezer, a week thawing out, I expected the room to fill with stink when the vacuum packed freezer bag was opened but no such thing happened. The skin fried crisp salted and seasoned and I ate it separately.
You'll notice fish skin salads on menus at some Asian restaurants, out of fried trout skin and salmon skin. It is sliced into strips and served with rice as they do with strips of dry nori seaweed. But that's not what I did. I ate the entire skin as a large fish-skin cracker. That could have been lunch right there.
Green beans are frozen. They must be nearly a year old too.
If you ever notice this balsamic in Spanish with the odd items then buy it. It is among the best balsamic I've tasted. And inexpensive besides. How can you go wrong? It turned the beans to something quite tasty and supplied the acid for the fish. Together the meal is outstanding. Shown on a small salad plate.