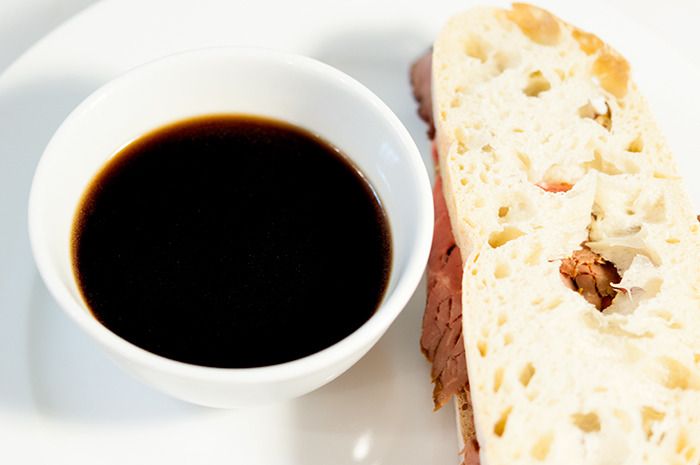 French dip in the United States but France claims no such thing as their own. It's the sort of thing we project onto them by referring to the bread that is usually used. This bread is not a roll, there is not crust all around so not the best suited for this. It still works.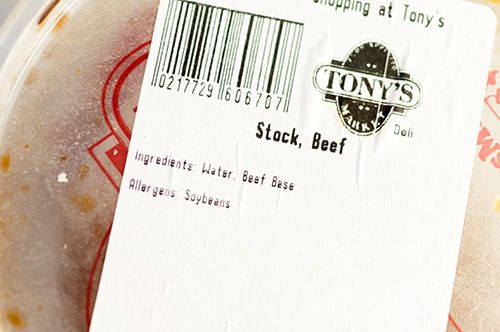 I am not digging this beef broth so much as before. This time it tastes too salty too much like beef bouillon that comes in paste form or a cube and not real stock made there on site.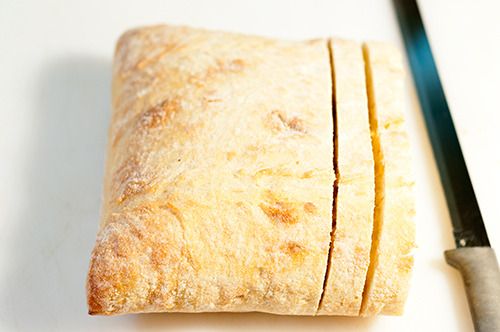 Called ciabatta because the bread is supposed to resemble a slipper but this looks more like a throw pillow. I resisted but it's very good bread.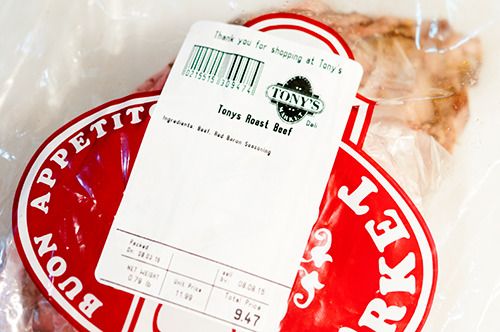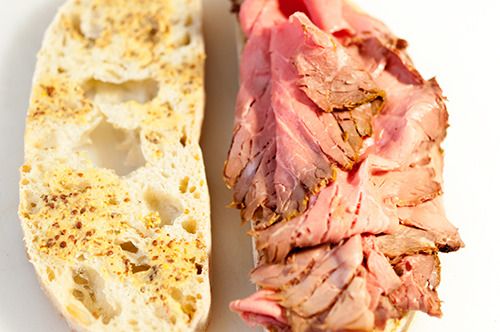 Originally the meat is dipped into the broth and brought to bread dripping wet with it, but I did not do that with this deli roasted beef.