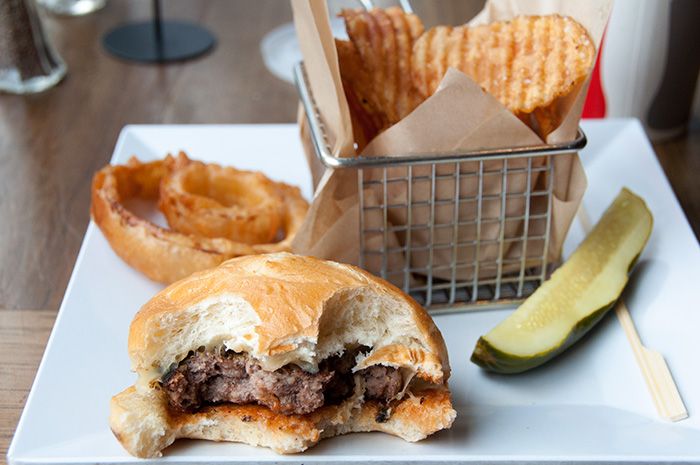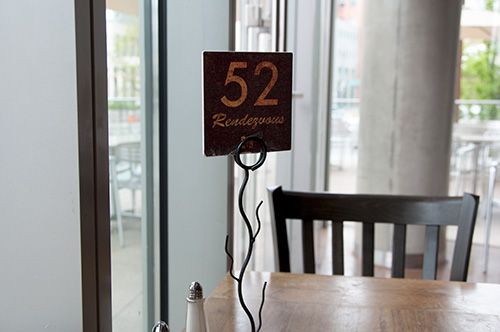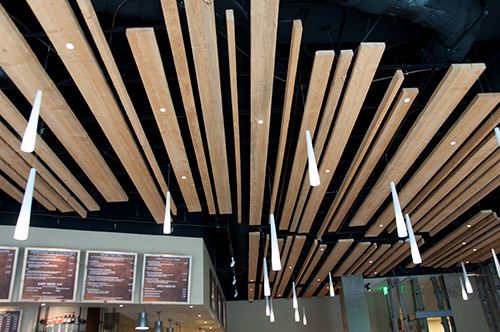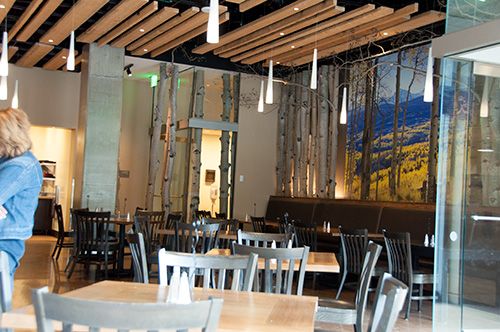 View through the window from my seat.
Construction across the street Broadway is for an
Art Hotel
and it takes up the full length of the block.
Commenters are pleased
with the development.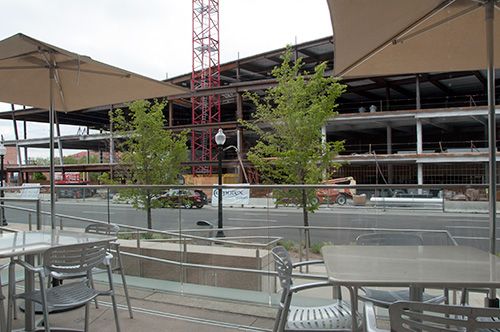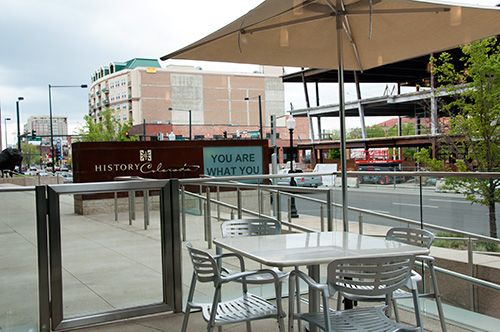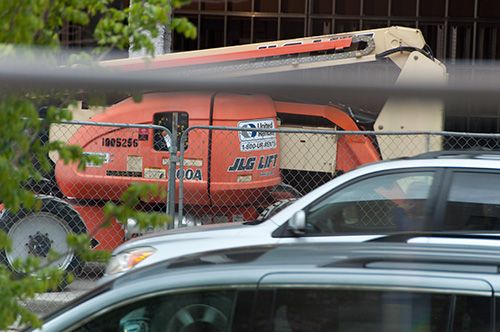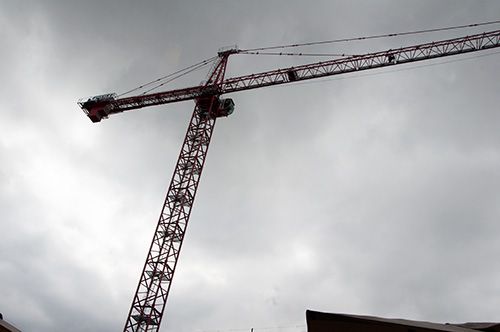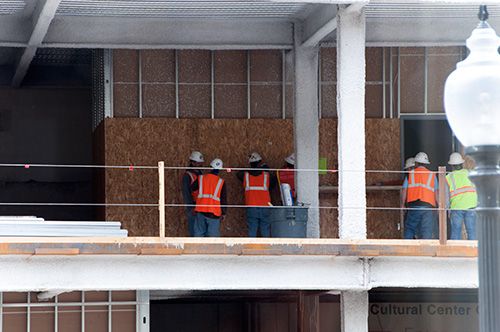 An unusually overcast day barely sprinkling just a drop here and there.
Arriving late, I asked the young woman working the counter what is her favorite thing on the menu and then ordered it. A cowboy cheeseburger with authentic fire-roasted flavor. The sandwich is simple and very good tasting. The meal hit the spot. The young woman is helpful as can be, attractive pleasant clean and forthright, a solid individual quietly minding the whole place. I asked her if I can take her photograph and she sweetly politely declined. That is okay, I would have too and so would my mum. It is the way we roll around here, more private than boisterously overt.