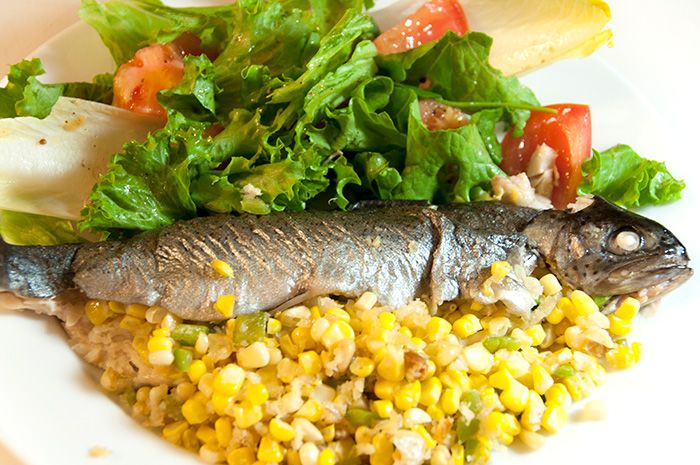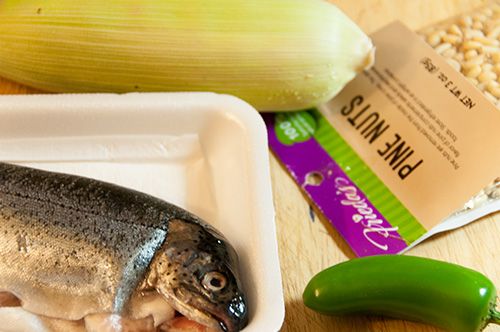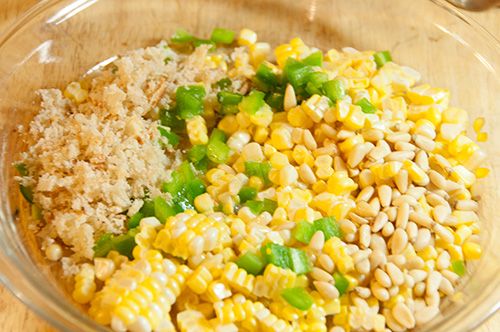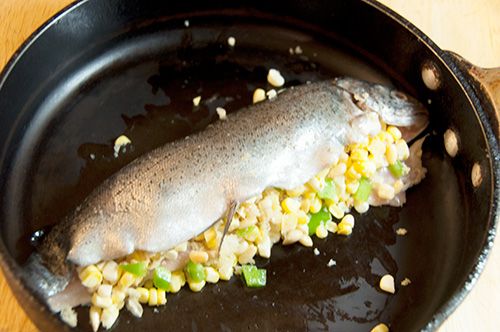 "I'm not seeing any trout."
"I have some right here. I'm putting it in packages. Marking them down, actually."
"What do their eyes look like."
"Here."
"Why are you cramming them in packages like that? Are you punishing them?
"Yeah, they looked at me the wrong way."
Their version has egg, dill and thyme in the stuffing but I left that out. I had all the corn stuffing in one meal. Almost added cilantro but left that out too. This meal was quite delicious and satisfying. I could have eaten two. I did have double the amount of salad shown here.
The salad has Belgian endive, broccoli sprouts, and watercress. The dressing is made with honey and rice vinegar olive oil and my own mustard made from powder.