The bacon cheese breadsticks that go "poof" in your mouth are so delicious the breadsticks are addictive. Obviously dry. You need something to drink to go with them. Before they are dried they are more like oily bread, delicious oily bread, the wrong texture for that shape. Too chewy. I wondered how bread would turn out treated like brioche or challah, bread with a more egg than usual. The bread has one very thick strip of applewood bacon its considerable flavor and all its oil and additional butter spread out among five cups of deadening flour, with grated cheese as the breadsticks have, but no chipotle.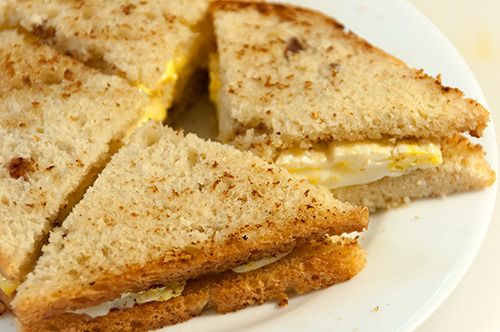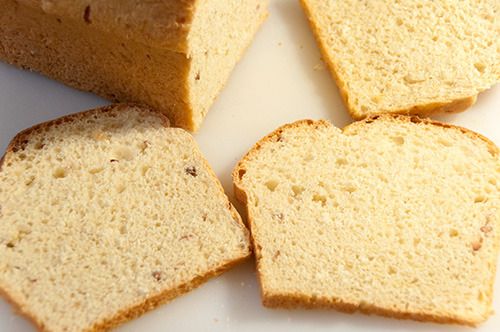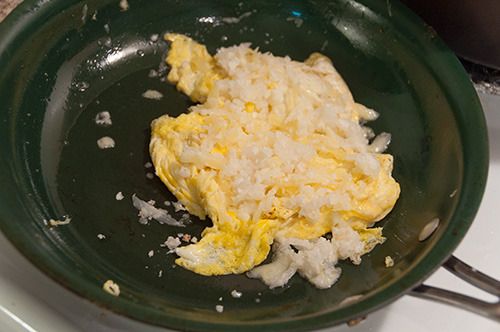 Grated cheese and grated onion.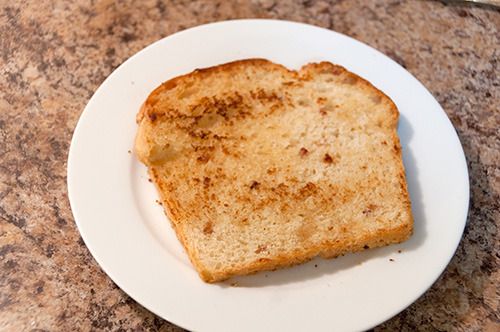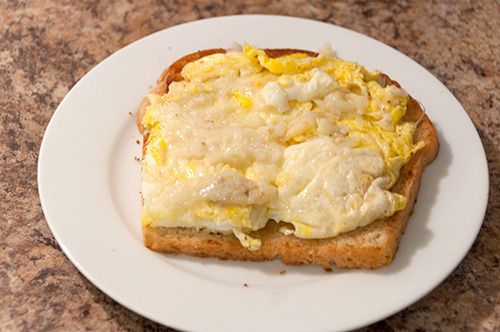 Butter in the bread, more butter to toast the bread in a pan, butter to fry the eggs.
\o/ Butter.
Cheese in the bread, cheese on the egg.
\o/ Cheese.