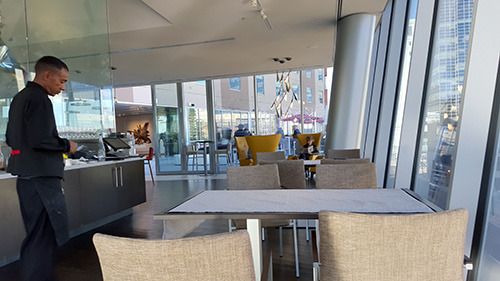 This is the fourth floor directly above the first floor lobby, directly above the sidewalk on Broadway. You see the angle of architecture. It puts you over the sidewalk below but not over the street. We entered by the door leading to the outdoor patio. That is, we went outside then came back in.
The building with the mural is where I live on the fifth floor so about equal to this. These floors are higher.
Staff there are very friendly. I mentioned to one I'm glad I'm not cleaning the windows. She agreed it's a lot of panes. I said, the angle of cleaning is bad. She said, "Oh! Don't look over there. I feel so bad for a bird that hit the window and left an impression. The window pane is just out of frame on the right. I walked over to photograph but two women were sitting right there underneath the bird impression and they were not amused with having me point it out. The sun was directly behind it and impossible to photograph reasonably so I drew it instead. The bird smashed like that made it look like an owl, but it was just some dirty powdery little bird.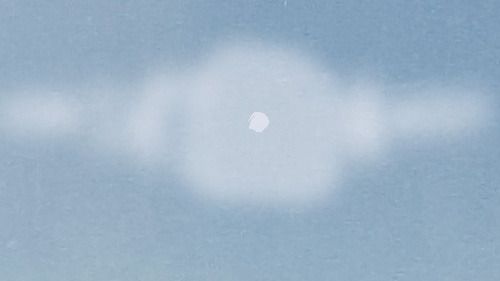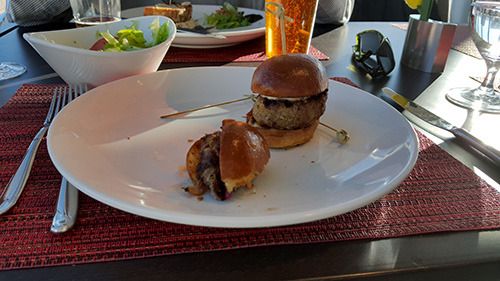 Colorado lamb sliders. There were three of these. They are perfect.
But lonely on the plate. I ate half of Joe's salad too.
Expensive. Bummer. The lunches weren't so bad but my bloody Mary was $10.00. It tasted too strong for me and it was hardly worth mentioning. From my pov the worst bloody Mary I've ever had, but eh. maybe others would like it.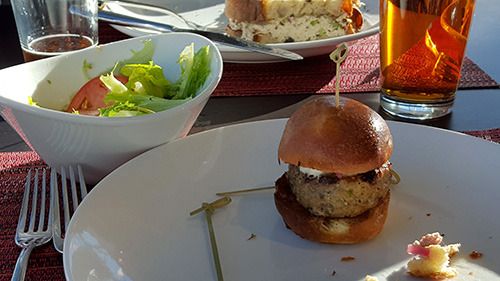 We are in a hotel that is somehow attached to the Denver Art Museum directly behind us. This is the Colorado History Museum across the street Broadway at 12th, catty-corner to the building of my residence.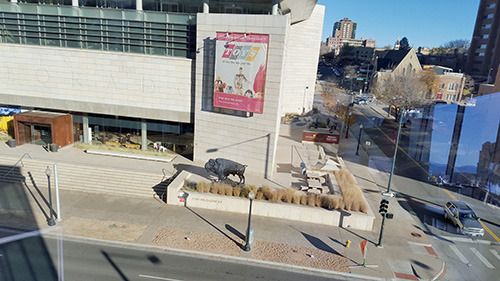 From our table where we sat.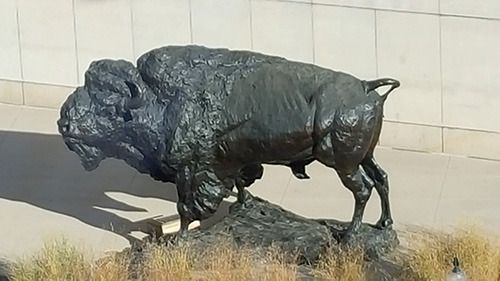 Half a block west right behind where we are sitting is another statue of cows. Bison, cows, this proves that grazing quadrupedal ruminants loom large on the minds of civic art buyers around here.
From our table where I sat. It's just interesting watching people meander around below.