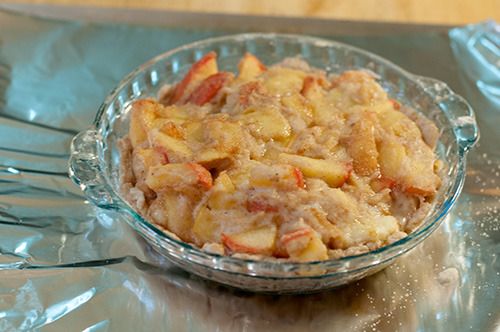 Buttery pie crust from before with chunks of butter so large that additional flour was patted on top to give something to bake and not just sizzle away in patches. Cheddar cheese chunks are added and scant clove and cinnamon, ricotta cheese by the spoonful, salt and sugar to taste. Partially pre-baked pie shell.
Two large thick pork ribs are brined for hours with sugar and herbs added.
BBQ sauce is homemade from catsup, Worcestershire sauce, brown sugar, apple cider vinegar, pepper.
They are covered and baked until pulling from the bone.