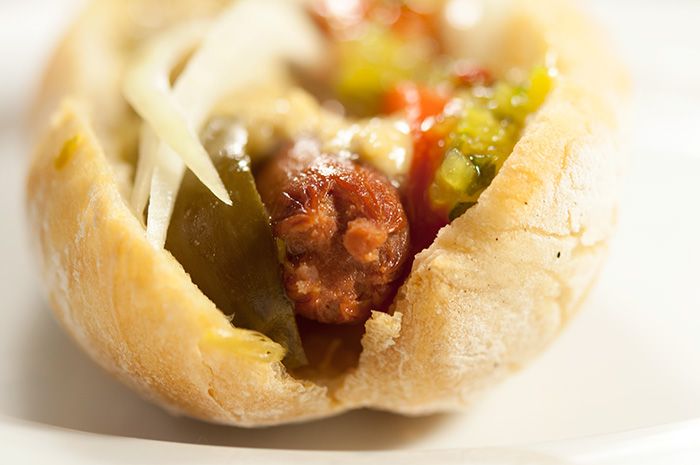 Steamed bun, and this runs counter to regular bread treatment but it makes the bun more tender. Chicago uses poppy seed buns and these are regular buns. Chicago style usually has peperoncino but I have only jalapeño, serrano, poblano, and bell peppers around here. I do not keep the condiment type peppers that come in a jar. Celery salt and dill pickle, these are farmer's pickles because I do not care for dill. Fresh onion, relish and mustard.
Tomato, but no catsup. No to catsup.
These buns were made by the NYT no-knead method with scant yeast overnight and baked in a cloche. One hotdog bun per cloche. Two cloches, two baking sessions. They are not the perfect thing for hotdog buns because, frankly, they have too much character for that. Hotdog buns are usually rapidly made commercial Wonder type bread, not mini artisan loaves.