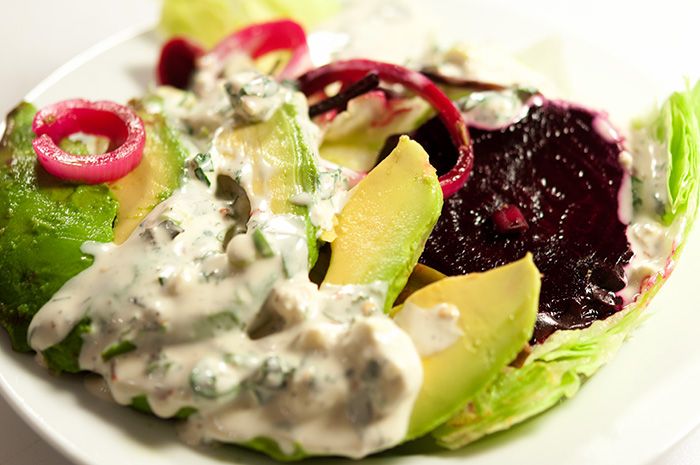 I've been thinking about this since half an avocado ago. The unused avocado half was rubbed with lemon and reserved cold inside a sandwich bag.
Last of the
red beet salad
made previously included here, Boy, that was good and the remainder kept quite a while. Now it is gone. Those roasted beets with sweet/sour pickled onion are worth having around.
Blu cheese is made from regular mayonnaise, heavy cream, blu cheese, BOOM, done. This adds crumbled blu cheese the remainder of
homemade ranch dressing
made previously that incorporates the same things with sour cream. So two separate previous salads enlivened for this.