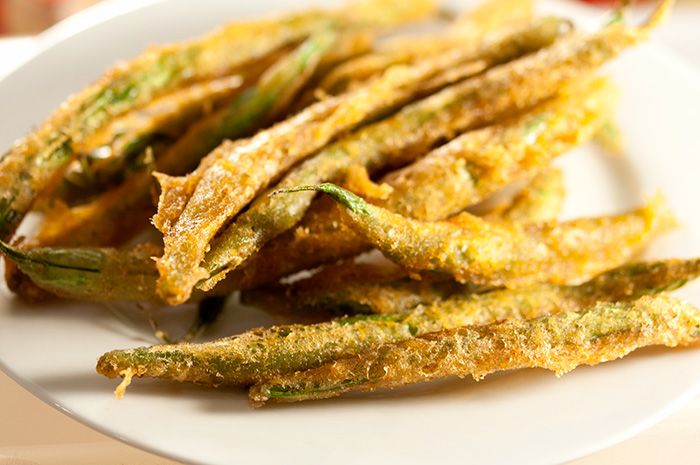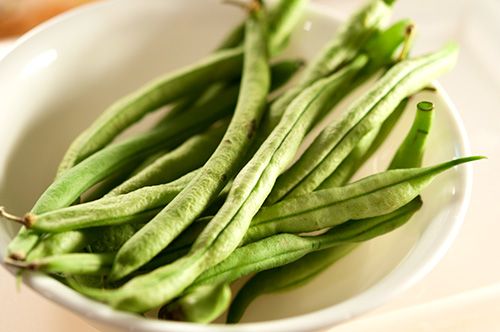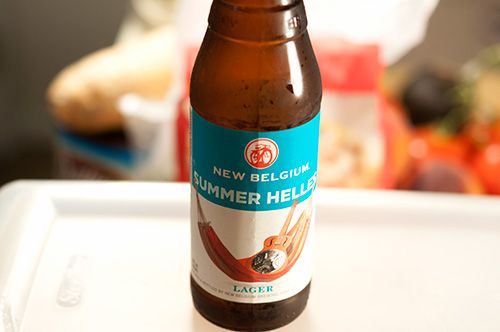 Flour and beer for effervescence and salt will do.
This has rice grains processed to powder along with regular all purpose wheat flour, and it has Dixon New Mexico red chile powder as well.
Beans microwaved for a few minutes so they are already partially cooked. Dusted in the flour mixture before the beer is added to the powder to turn it into a batter. Only a small portion of the beer was used, possibly 2 oz. Obviously the thicker the batter, then the thicker the tempura but a very thin and light coating of batter works well.
Shallow fried in oil at 335℉ or so, but not more than 350℉. The tempura batter cooks very quickly.
No sauce is necessary. This was a snack while waiting for the oven to come up to temperature for bread baked in a cloche, and Man, are these fresh beans great.