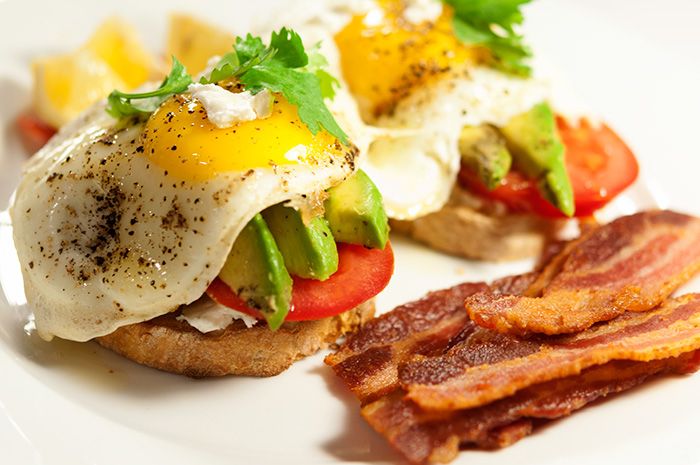 The bread is my own open crumb artisan bread baked in a clay cloche
here
, its wonderful open crumb
shown here
, obviously English muffins will do or any toast will do.
The goat cheese is Haystack made here in Colorado, but any goat cheese will do. Goat cheese in place of butter, in place of jam, it is excellent in this combination.
Vine ripened tomato, but heirloom is better, and garden best, you do not want tomatoes picked early.
No sauce such as Hollandaise is necessary here, what overkill that is, the egg yolks are their own rich sauce.