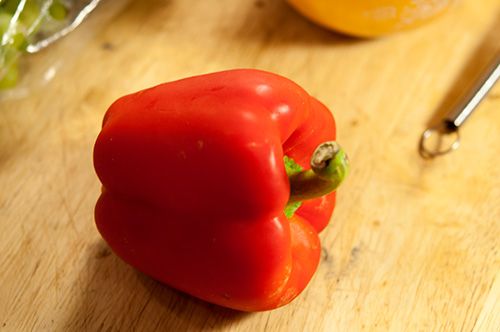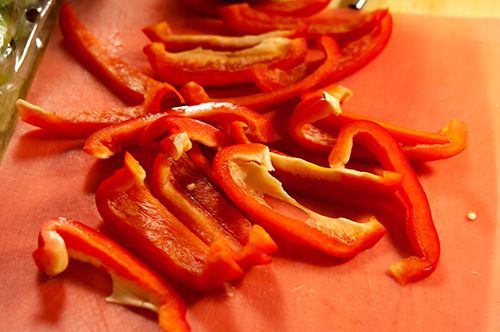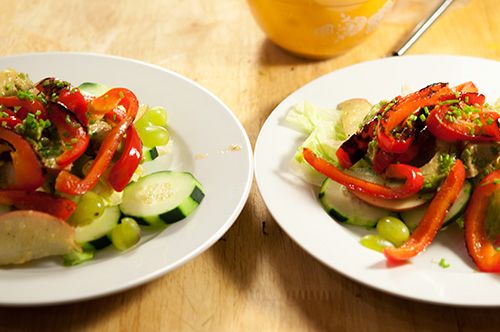 Red bell pepper arranged in a pan so that each piece touches the hot surface, oiled and salted and left to singe on one side, actually burn in an area.
Apple slices and avocado rolled in dressing to prevent them from oxidizing.
Grapes and cucumber as shown.
Dressing: olive oil, rice vinegar, mustard powder, honey, salt + pepper, small grated garlic clove, grated ginger. Outstanding. You cannot buy dressing like this. It is made for the meal. Each time you prepare the same or similar thing it comes out a little bit differently due to the insouciant unmeasured manner of putting things together. Once you accept that, you are free. Added by the tablespoon and mixed through at the table.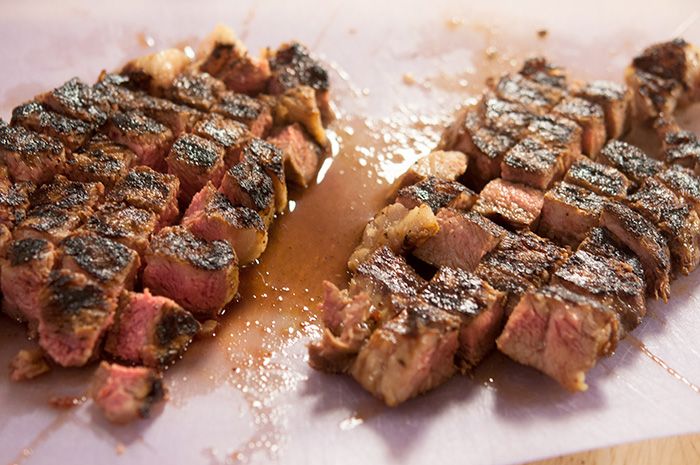 A dessert was prepared of peaches and strawberries with whipped cream but my guest was too full. Boo hoo too bad for you.