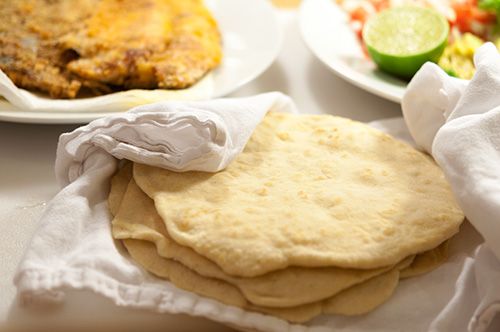 1 C flour
2 T lard
3/4 C water
2 t baking powder
1/2 kosher salt
They needed something. 1 jalapeño diced and added to tomato and onion.
The only sauce is sour cream and lime juice on avocado and on the fish.

You cannot buy anything so good as this. The fish and the tacos right out of the pan. No dreadfully overcooked fish, no messing around with pre-made tortillas.