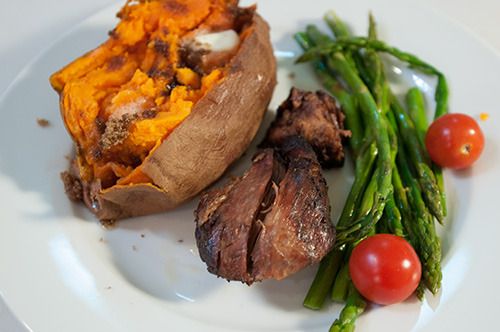 In the display case the pot roast looked like beef sashimi, beautifully red, it looked appealing just as it is. I asked the guy, "What do you do with this?" He went back and asked the chef. I heard the guy say 4 hours on low. Cooked all the way through. A cut too tough to eat raw or marinated. I did exactly what he said and blew it. Too dry. I don't know if the rest can be fixed. I like overcooked beef but this is too far gone. And this teaches me something about heeding advice; sometimes it works and sometimes it's a very expensive mistake. Lowly yam saves the day.
Pot roast fail. I knew better than this all along.
The pic looks like it's giving itself to you.