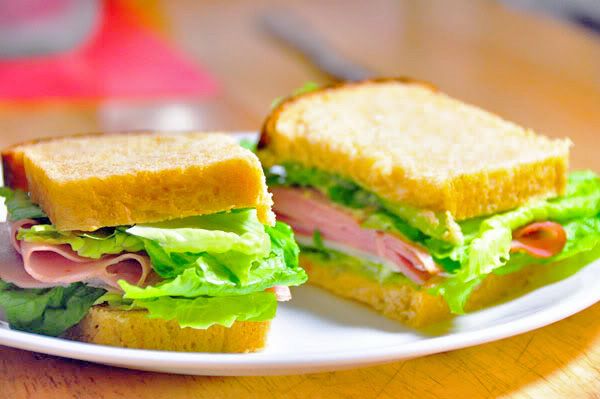 Late night snack.
The other day I had an urge for a sandwich but I generally do not keep bread around so I set off to make ordinary bread the fast way. By fast I mean five or six hours not the usual three days or so for the sourdough.
The bread was started with 1 + 1/2 cups whey with a scant one fourth teaspoon sugar for the commercial yeast. Whey, because it was there, usually water or milk.
The rest is whole a quarter whole wheat to three quarters all-purpose flour. I added a few rounded tablespoons of leftover hummus that was spiced untraditionally. I thought it might help keep the bread moist, but setting up myself for disaster.
The dough was slow to start. I began wondering if the hummus was preventing it from rising properly but once it started then it was fine and the bread is delicious.