With chicken meatballs.

This is ridiculous. I could have used the home-made chicken broth but I forgot about it. Duh. Instead, I made a broth out of two ingredients I'm presently long on, miso and the chile flavored hummus. Into that broth I put meatballs fashioned out of the roasted chicken, the same chicken from which broth was made that I ignored.

The meatballs were started by using the mini cuisinart to process a heel piece of sourdough that was beginning to turn tough and hard along with Parmigiano Reggiano, then in a second round, processed the frozen roasted chicken and diced onion cooked in the same pot everything else would be cooked along with diced celery and garlic in olive oil. All that was brought together with a couple eggs and fashioned into balls.

Chicken meatballs
* piece of sourdough
* Parmigiano Reggiano
* 1 stalk of celery
* 1/4 cup diced onion
* 1 large clove of garlic
* olive oil
* two eggs
* 1/2 cup roasted chicken bits, both light and dark meat
* crushed long pepper
* salt

Broth
* 1 tablespoon miso
* 3 tablespoons chile flavored hummus

Rigatoni pasta cooked in three cups water.

The photos depict:

1) a close up of long pepper
2) processed chicken meatball mixture minus the egg
3) finished meatballs
4) chile flavored hummus
5) rigatoni #34 size, if that means anything, which it shouldn't because it's a number peculiar to the manufacturer
6) finished soup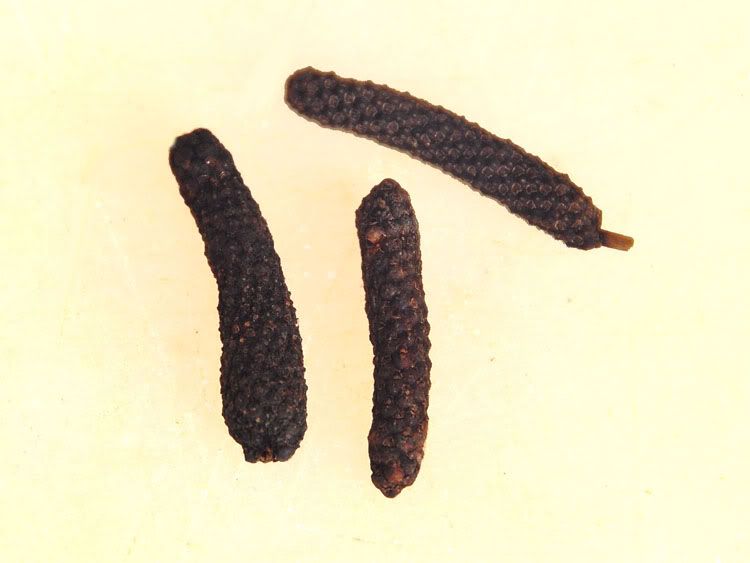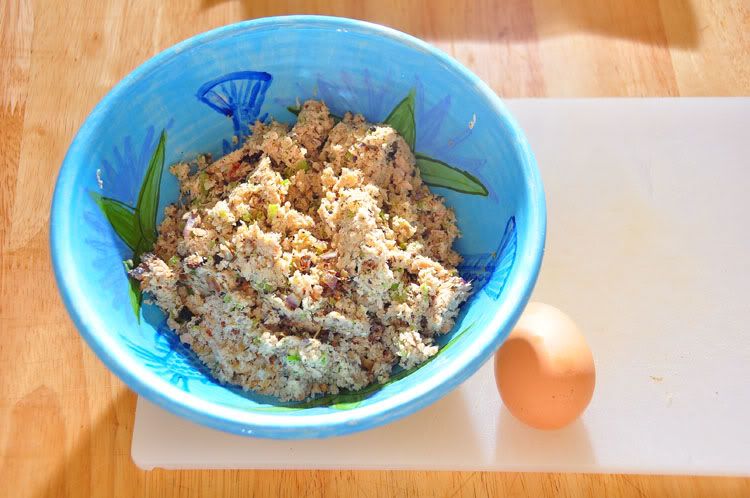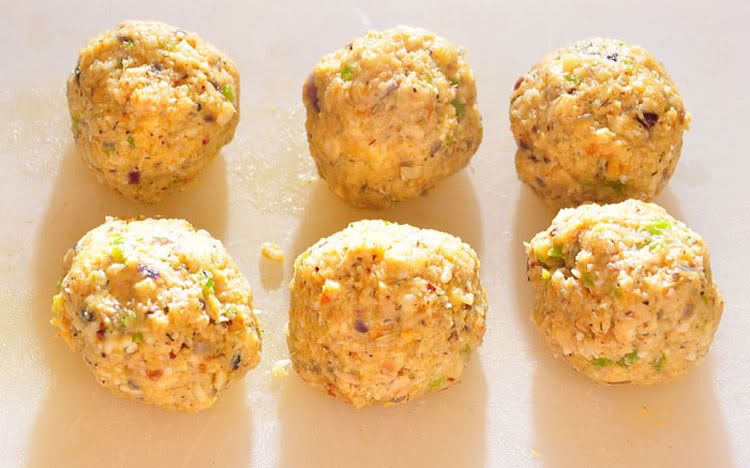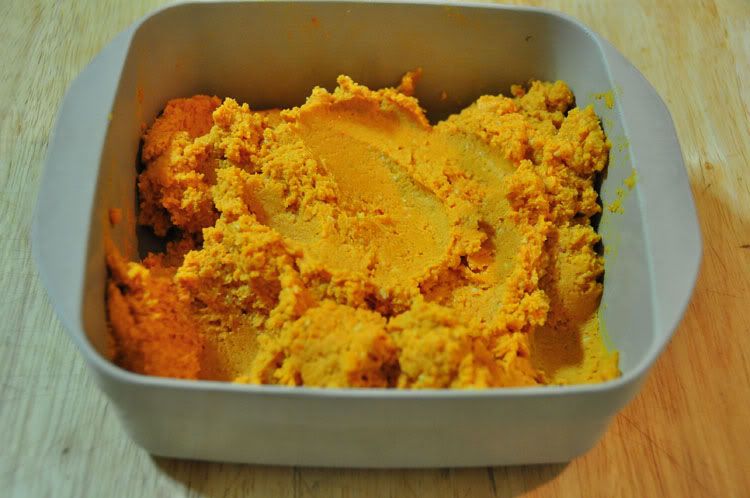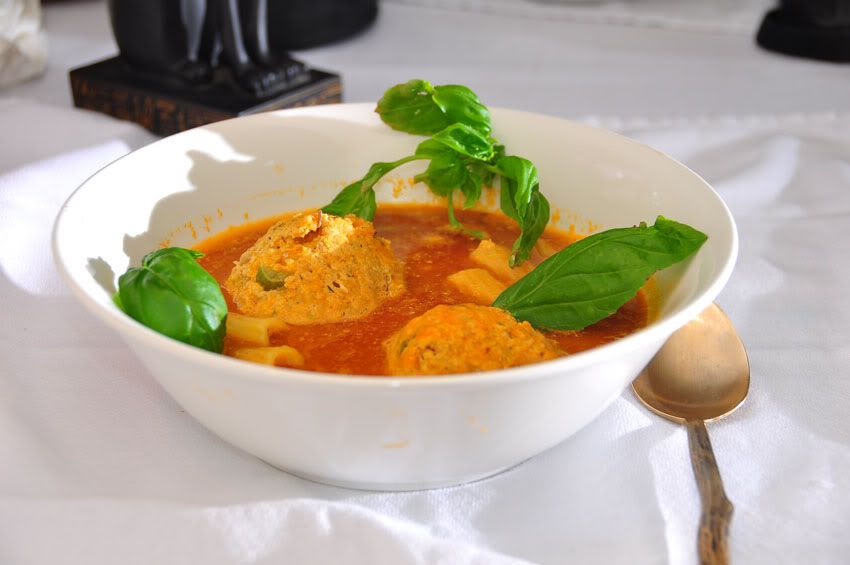 If you could see this being made you might marvel at the laziness.  A medium size pot is used to sweat the onion, celery, and garlic, along with a little dry rosemary and thyme.  The idea is to use that pot to cook the pasta and the meatballs separately using the same water before adding the broth flavorings. Those aromatics are removed to a mini cuisinart following the bread and the Parmigiano which were processed immediately before that in the same mini Cuisinart.  Then the pot is used to cook pasta which is removed and the water reserved to cook the meatballs.  A small amount of water is taken out and put into the bowl that held the meatball mixture and used to thin miso and hummus which are both the consistency of peanut butter.  Then it's all brought together in that overworked pot, the meatballs, which are now gently cooked, the hummus and miso which are thinned with pasta water, and the pasta which was removed so that it didn't overcook while the meatballs cooked.  Ta daaaa.  A minimum of pots to clean.