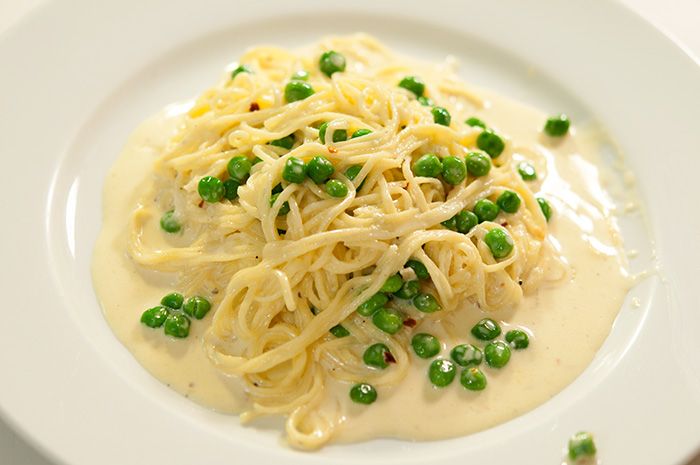 Capellini, thin hair, angel hair.
The Atlas machine has two capellini attachments, one squishes round capellini from a flat sheet of pasta, and this one with the fettucinni attachment, a double attachment, cuts a square shape strands of capellini instead. One attachment squishes and cuts, the second attachment simply cuts.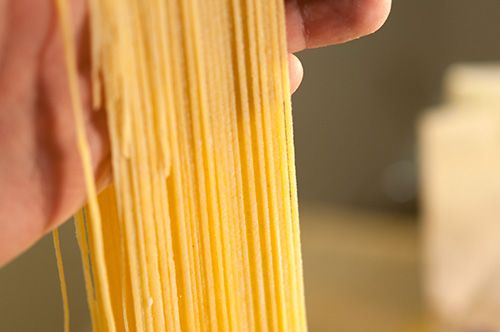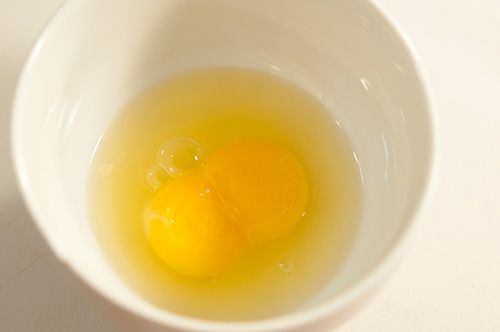 Sauce is straight cream flavored with things I like and grated hard cheese. An egg tempered into the hot cream, making this a two-egg deal, one egg directly into the pasta, a second egg to fortify and embody the sauce.
To keep it simple, these flavors in powdered form started in butter:
* dry mustard
* chile flakes
* dehydrated onion powder
* salt/pepper