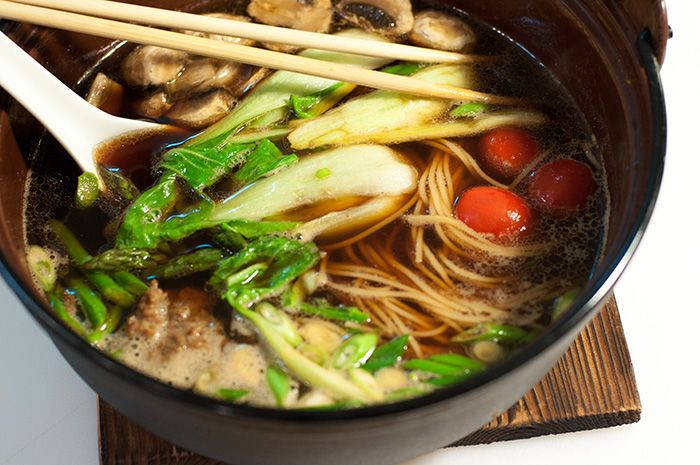 Beef broth is basis for the sukiyaki, of course, and I do not think you can do better than this, it is deep and dark and rich, possibly too rich, I considered diluting it.
It is changed to be sweeter with mirin or sugar, here I used brown sugar less than a teaspoon, and rounder with fish sauce, anchovy if I didn't have that, and some kind of alcohol for its permeating ability, here I used saki but anything will work.
The beef broth by itself is delicious. Any vegetable I scrounge will contribute. Butter and wine is an amazing combination and so is beef with wine. Saki is rice wine.