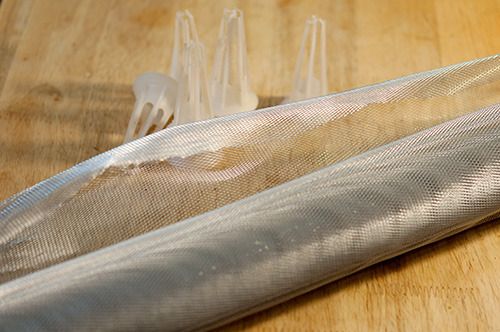 This is Pastafarian's idea of using the Aerogarden to grow greenhouse mint. His letter
described here
.
I am reusing old pods that held previous sponges for seeds. Now the pods are empty. No sponge. What should I use to anchor the plants? Hydroponic gardens use specific materials that I do not have. Dirt will not do. Aquarium pebbles are too small. Cotton balls cake. I could tear apart an adult diaper such as I used for the coconut hanging baskets outdoors. They contain absorbent material that swells. I decide on this screen used by artists to produce armature for plaster infused bandages. It's been around for a decade, might as well be put to use. It worked very well. I think. Maybe it rusts and won't work. I don't know.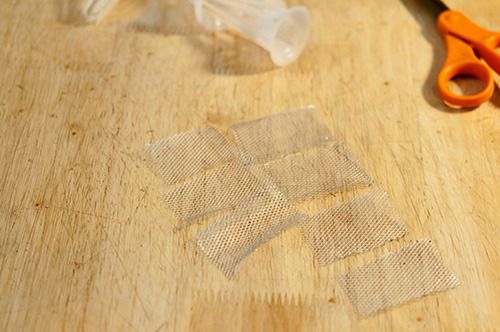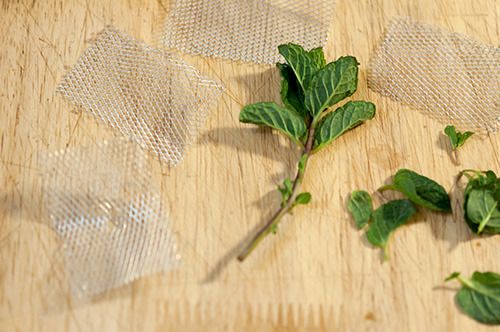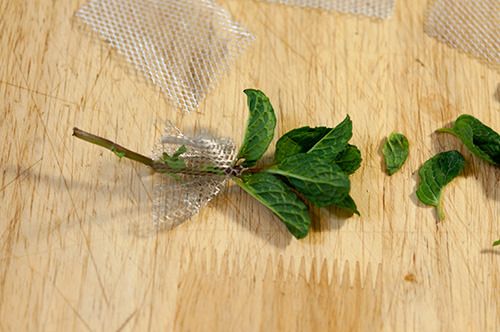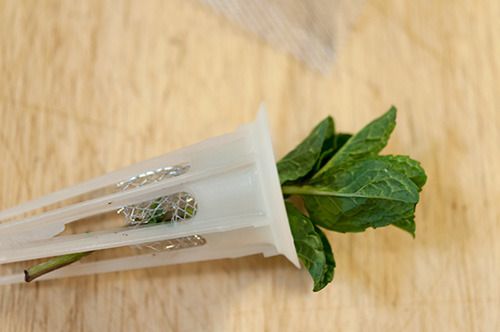 Mine are the earlier version Aerogardens, the new ones are less expensive and a lot better. Their LED lights last much longer. These lights are proprietary and must be replaced each time. I don't do that and the plants suffer because of it. The new owners have come a long way in improving the company. They offer a lot more kits. Their kit prices are down. Their plant food is improved. The lights and the units are all improved. They are altogether better than when I first encountered the company.
Pastafarian has a problem with mint. He is more particular than I. He searches the world over until he finds true mint love but I am pleased with all that I find.