Two eggs are not shown.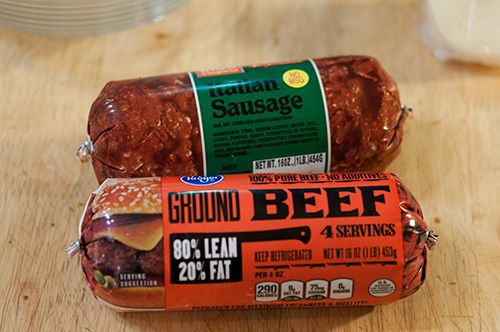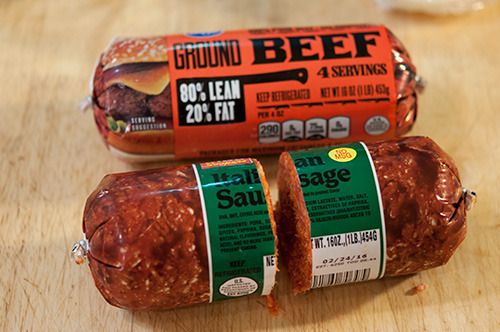 A bunch of flavor things are not shown, Worcestershire sauce, for example.
Chile powders and thinly slice garlic for two others.
Salt, pepper, oregano, cumin for four more.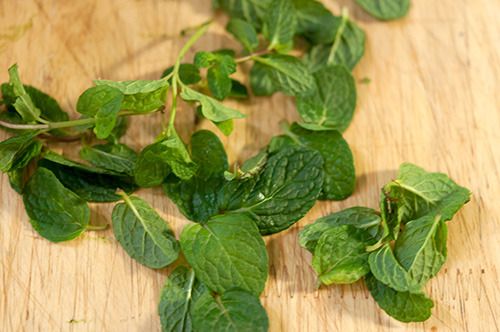 And cilantro, more than this mint. But not parsley.
A pile of cheese is grated too but that photo is gone.
A tin of tomatoes is not shown.
And a half cup of pecans is not shown.
Maybe your Italian nona won't like this, but I don't care. I don't have to put up with her perfectionism.