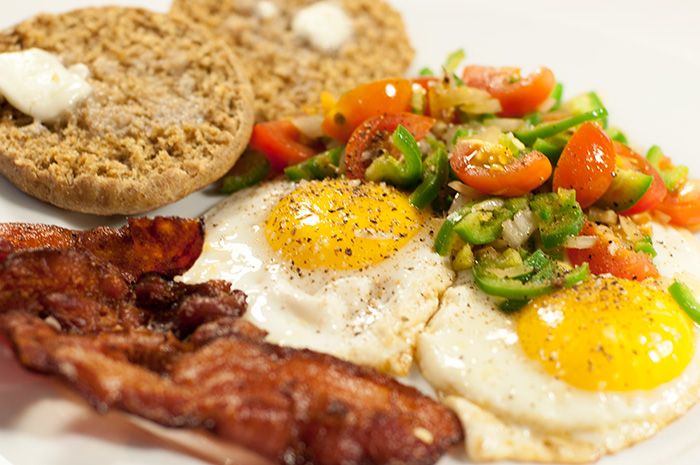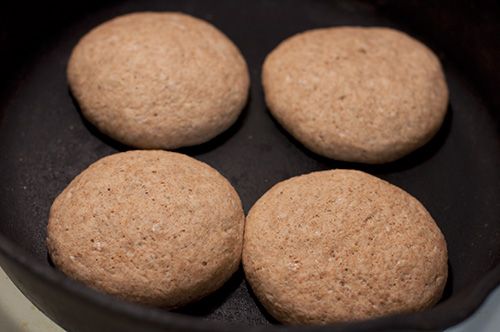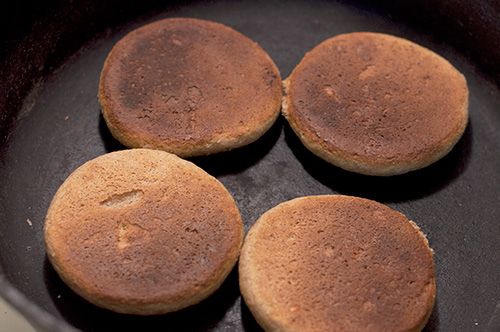 The English muffins have rye flour, mostly whole wheat flour, and a/p flour, double the usual amount of commercial yeast, half the liquid is scalded milk, plus a teaspoon of sugar. They rose much more quickly than usual, then when salt was added along with 1/2 teaspoon baking soda, then they ceased to rise much at all. They would have been much more airy had I not added baking soda. I added baking soda to make the dough more malleable, but I will not do that again. The rye is too insignificant to come through strongly. You might not even know it is there.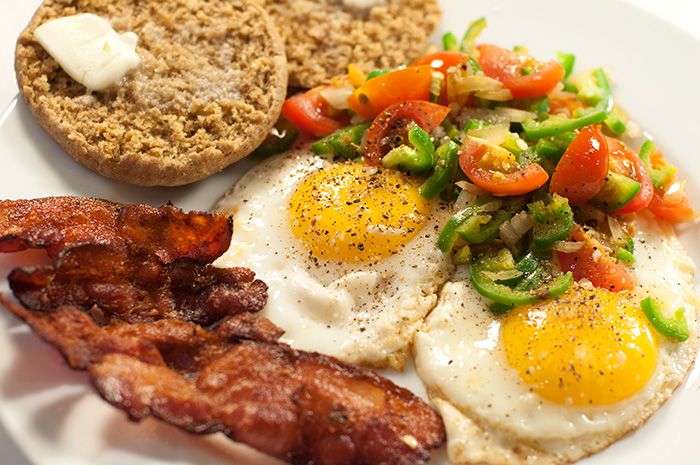 The jalapeños this time are large and disappointingly mild. I do not like that. They are flavorful, almost sweet, and I do like their flavor so I won't complain, but for capsaicin heat another chile must be included to compensate. I wanted it hot and did not get it, rather, I got something that children would like and I suppose that is okay, but not what I wanted.
This is a beautiful and satisfying breakfast.