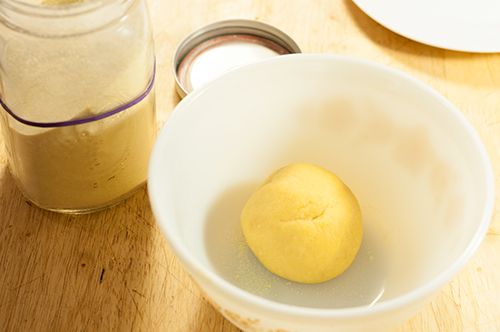 Noodle dough is made with one jumbo egg and enough semolina flour to produce a stiff ball. I have no idea how much, it is added in increments, stirring it into the egg is part of the kneading process, I'd say, about 1/2 cup to 3/4 cup but not more than 1 cup. There is no salt, no olive oil, no water.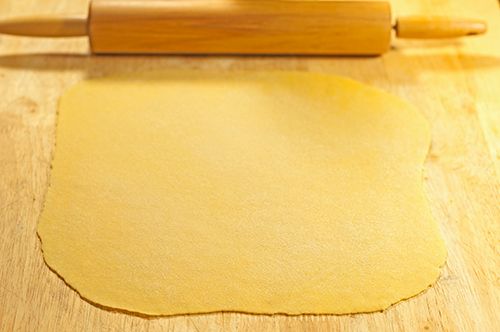 This is as thin as I can roll the dough by hand. Still, it results in thick sturdy substantial noodles, much more so than fresh noodles purchased from the grocery store. The Atlas machine that mangles dough and cuts it can produce thinner slabs than this but I did not feel like dragging it out and clamping it onto the work surface. If I had more noodles to make then I certainly would consider the Atlas. And if there were a lot of noodles to make then I'd attach the motor as well. All of that is fun. But I don't care for fetching it and rummaging through its attachments. The machine is not a permanent fixture.
The noodles swell when cooked.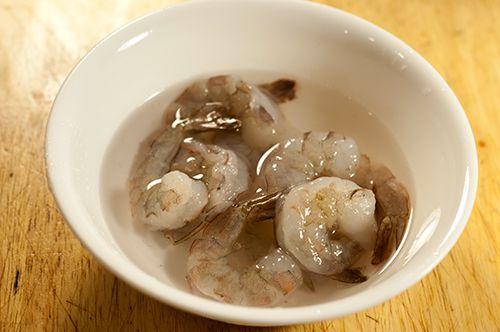 Frozen shrimp. It's the best we can do this far inland. Brined as it thaws.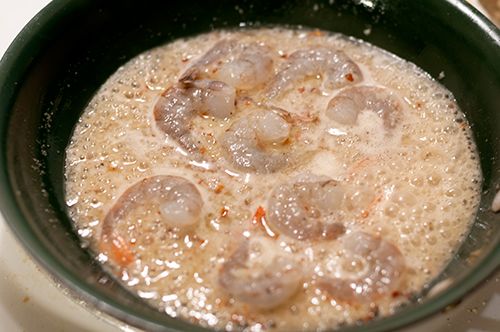 I did not want a lot of garlic this time, so I used scant garlic and grated a portion of onion instead. The sauce is butter with olive oil and vermouth. That is all. Water reserved from straining the pasta is included to extend as necessary. The starch in the water sloughed from the noodles as they cooked slightly thickens the sauce. There is no cheese.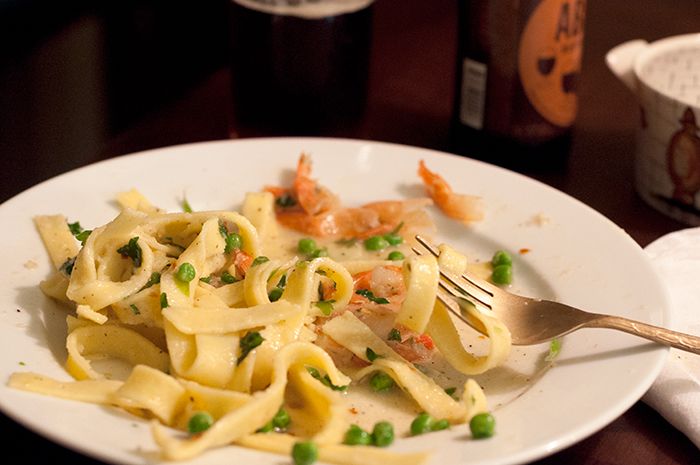 With a beer this is a wonderful meal. I forgot that I pulled out frozen peas to thaw. They are added on to the plate. The whole thing, so simple, is splendid and so filling and utterly satisfying. Casual, beautiful, elegant. I would be pleased to serve this to anybody anytime for any occasion casual or formal.
The term shrimp scampi is a bit redundant, 'scampi' refers to a specific type of lobster-like langoustine, shrimp or prawn. The terms are all conflated country to country, derived from Greek meaning 'bending'. The dish scampi implies such a creature cooked in generous butter and garlic without necessarily pasta. In the United States on menus it means shrimp in garlic butter with pasta, and that is what I am doing here.