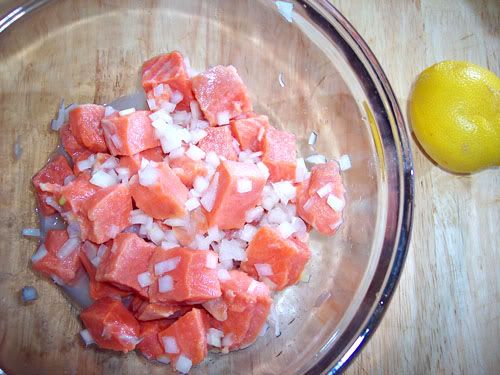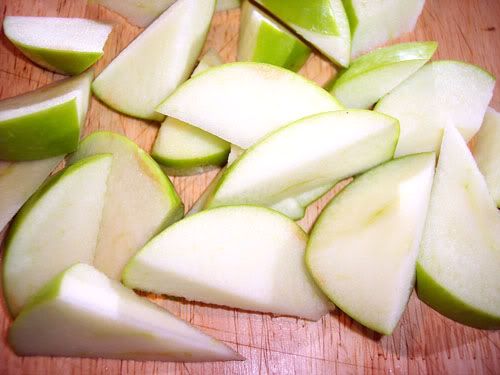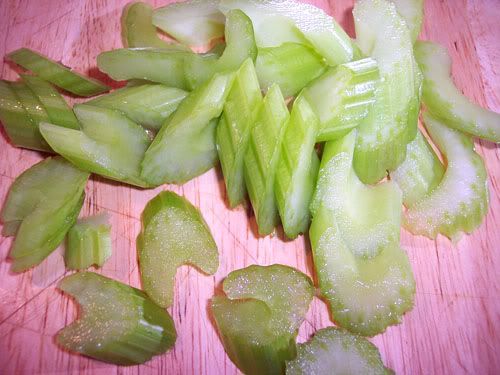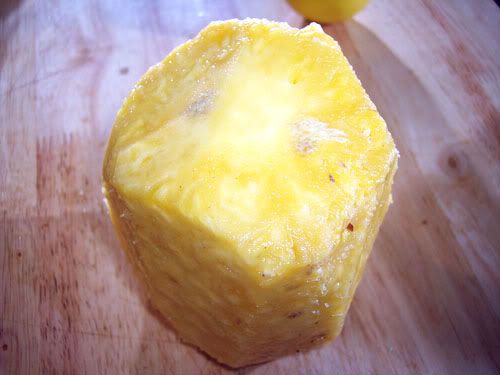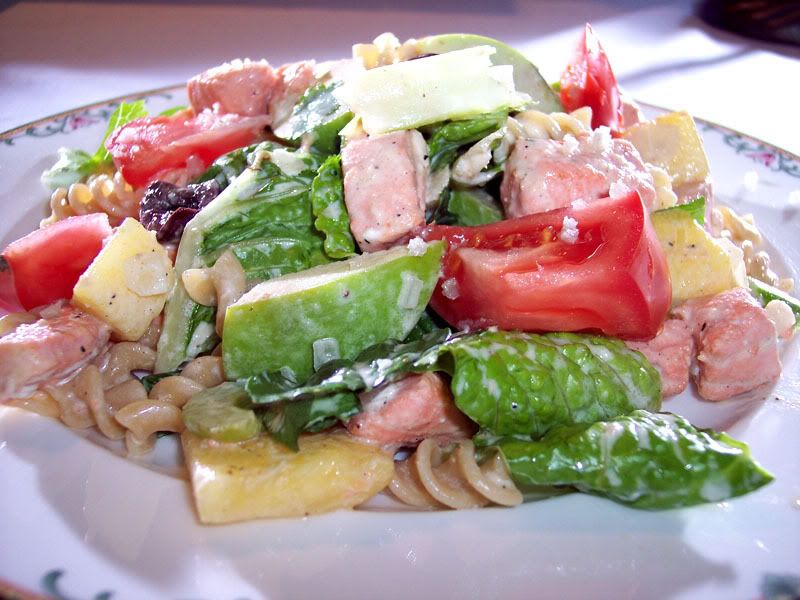 * Salmon cubed and soaked in lemon juice with diced onions. Then cooked briefly to barely change texture.
* Kalamata olives smashed then the seeds removed. The advantage is, then you get to suck the seeds.
* Granny Smith apple sliced and sliced again
* Fresh pineapple trimmed, sliced, and cubed
* Banana cut into chunks
* celery sliced
* The whole wheat fusilli was given to me by friends.
* Not pictured: Romaine lettuce and home-made mayonnaise aioli with fresh garlic and fresh ginger.