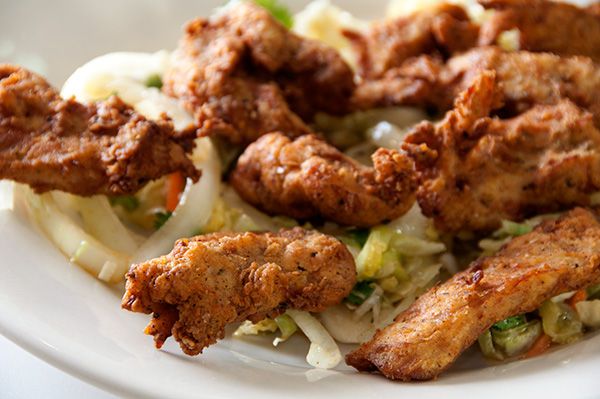 Meyer lemon, gotta bag of 'em, olive oil for its fruity contribution, honey, mustard powder, garlic and ginger, pepper and soy sauce.
Don't worry, it's a sweet onion. Sweet! Extra special sweet onions.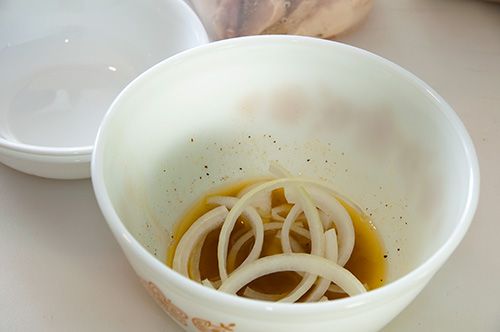 Worry. There wasn't anything sweet about them. They were all stingy-tongue-y. Ended up picking them all out.
Prepared Asian slaw.
The prepared slaw made this so easy we have extra time to muck about.
jpg vs gif
Have you ever wondered which is a better way to save things, as jpg or as gif? They have their advantages. But can you tell the difference? The following picture is actually two pictures. Due to the magic of magical coding it is possible to compare by mousing over. To show they really are two different photos, if there's doubt, they're labeled in upper right corner. Just mouse over to switch between jpg and gif versions.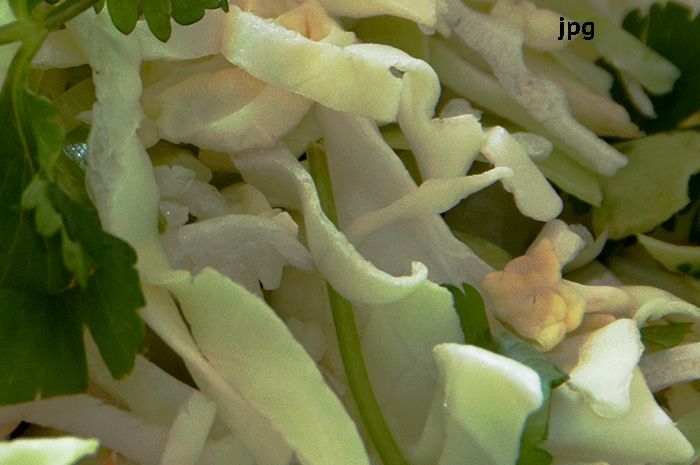 According to this computer, which certainly knows everything worth knowing about these pictures, the jpg version is 119 KB on disk and the gif version is 205KB on disk. The gif is limited to 225 colors and jpg is
infinite
a lot more, although hardly that much is needed here.
This is the top left corner. Gif is 156 KB and jpg is 53 KB. Hover to see the difference.