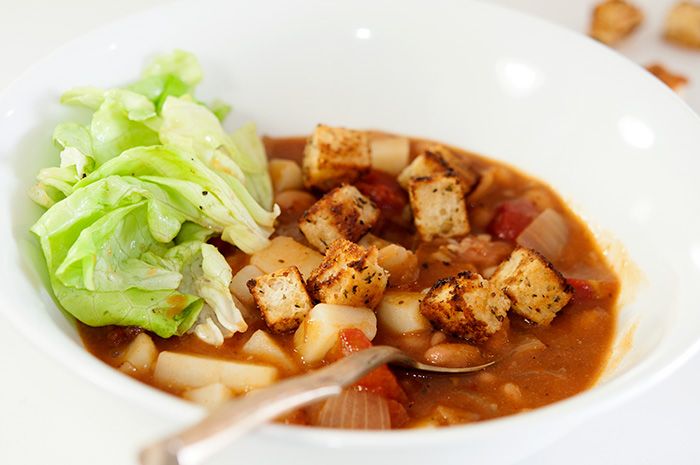 Croutons are a thing I'd rather not do. It's easy enough but they tumble around, there's no way to be organized about it. First this side then that side, then the next and so on. Instead it's toss toss toss and all very random until they're mostly done.
But they're loaded with butter and crisped with herbs and it always ends up being worth it, one of the best parts of the whole thing, in fact.
The dressing on the bib lettuce is my own, surplus from before.
A bowl of white northern beans made earlier is thinned with water and provided cooked diced potato et voilà! Bean soup of the very first order.
The white beans could have been thinned with chicken broth, beef broth, milk, or even cream, but the sauce already has a very nice pork flavor so water is used in order to keep that and I think that choice turned out to be best.